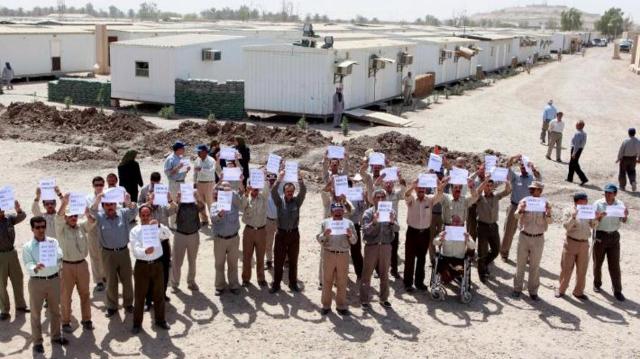 Tirana, 10 June 2016/Independent Balkan News Agency
Albanian authorities have set the stage to receive and accommodate nearly two thousand mujahedeen.
This is an opposition armed wing against the regime in Iran, which years ago was in conflict with the USA and Europe and later switched camp.
The vice chairman of the Security Parliamentary Committee, Flamur Noka said that the government of Albania is expected to welcome within 2016, 1900 mujahedeen-Iranian opposition members who have sought shelters in different camps in Iraq.
There were first talks of the arrival of this large group of mujahedeen in February of this year ahead of the visit of the US State Secretary John Kerry to Albania.
USA has been constantly reluctant to offer details on this process. According to them, the displacement of the mujahedeen remains a sensitive issue.
The first groups of mujahedeen have started to arrive to Albania in the spring of 2013, after the government led by former prime minister Sali Berisha positively responded to the request coming from the United States, then made by the US State Secretary, Hillary Clinton.
Currently in Albania there are one thousand mujahedeen. Prime Minister Edi Rama says that "they have been integrated in the community and they live in group homes in the suburbs of Tirana. They have been issued with stay permits and health cards. They have learned the Albanian language and some of them have started work".
The USA have allocated around 20 million USD for UNHCR in order to afford the cost of the arrival of mujahedeen in Albania. /balkaneu.com/