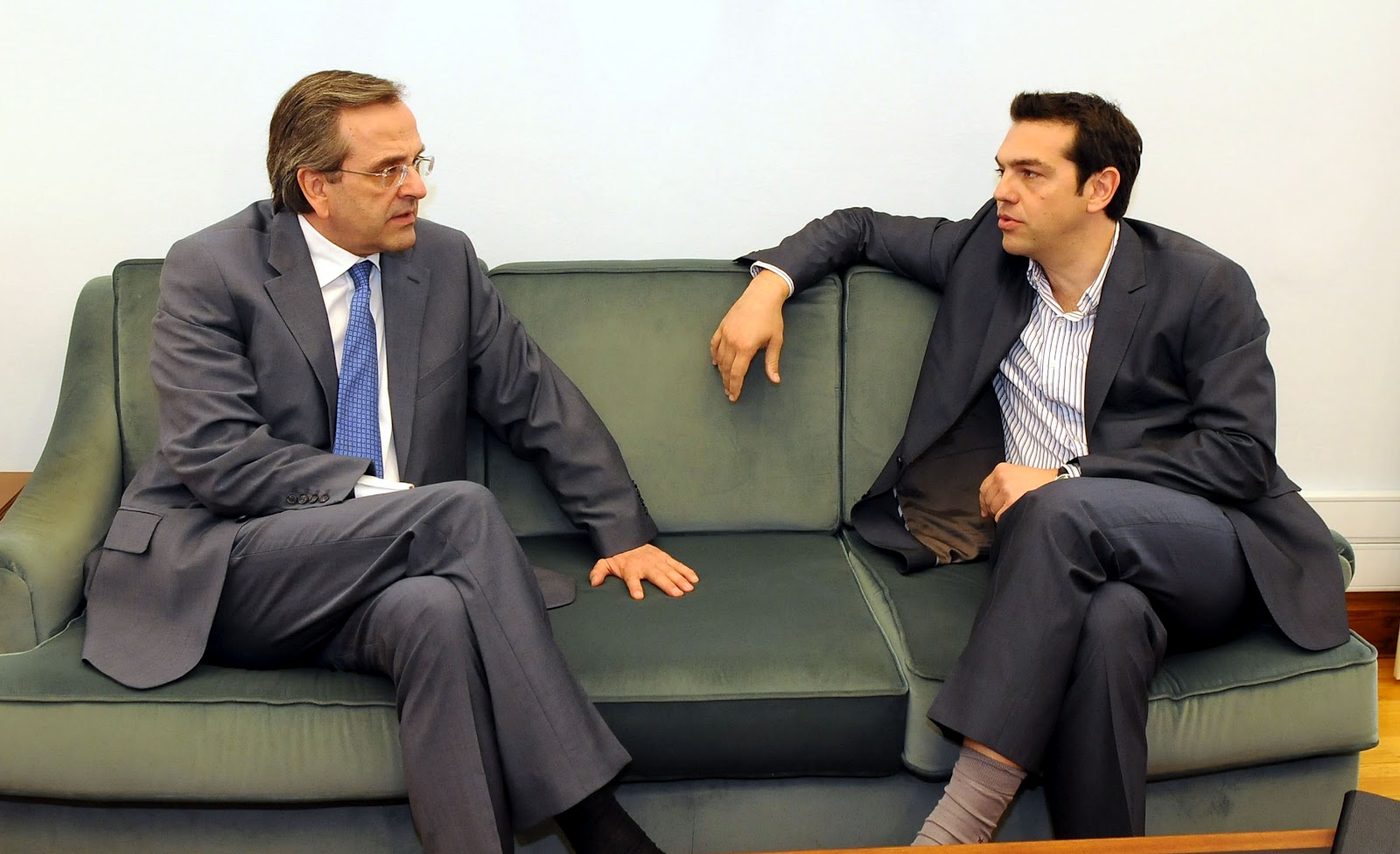 By Spiros Sideris – Athens
With the negotiations between the government and the Troika being at the most critical point and the lenders very wary and distrustful of the Greek side, Prime Minister Antonis Samaras and deputy Prime Minister Evangelos Venizelos are considering to call main opposition leader Alexis Tsipras to a meeting.
According to sources cited by "Kathimerini", during the meeting between Samaras and Venizelos they examined the proposal to invite the head of SYRIZA to a meeting to give him a detailed update on the developments. Of course, the invitation to Tsipras will have the form of a meeting and will not be a convening council of political leaders.
The negotiation package implies that, in any event, any measures not included in the current assessment (eg insurance) will be referred, as conditions in the 2015 credit line, while it gives time to the eurozone to decide on the terms of support and the role of the IMF so that Athens will not be presented with any surprises. Furthermore, an agreement that will include unpopular measures along with the solution for the "next day" is believed to sit better with the MPs of the government coalition.
At the same time, it is reminded that Finance Minister Gikas Hardouvelis said yesterday that Greece will remain part of Europe, sending the message within and outside the government that it would be wrong for some to consider that the issue of an exit from the eurozone has been closed.