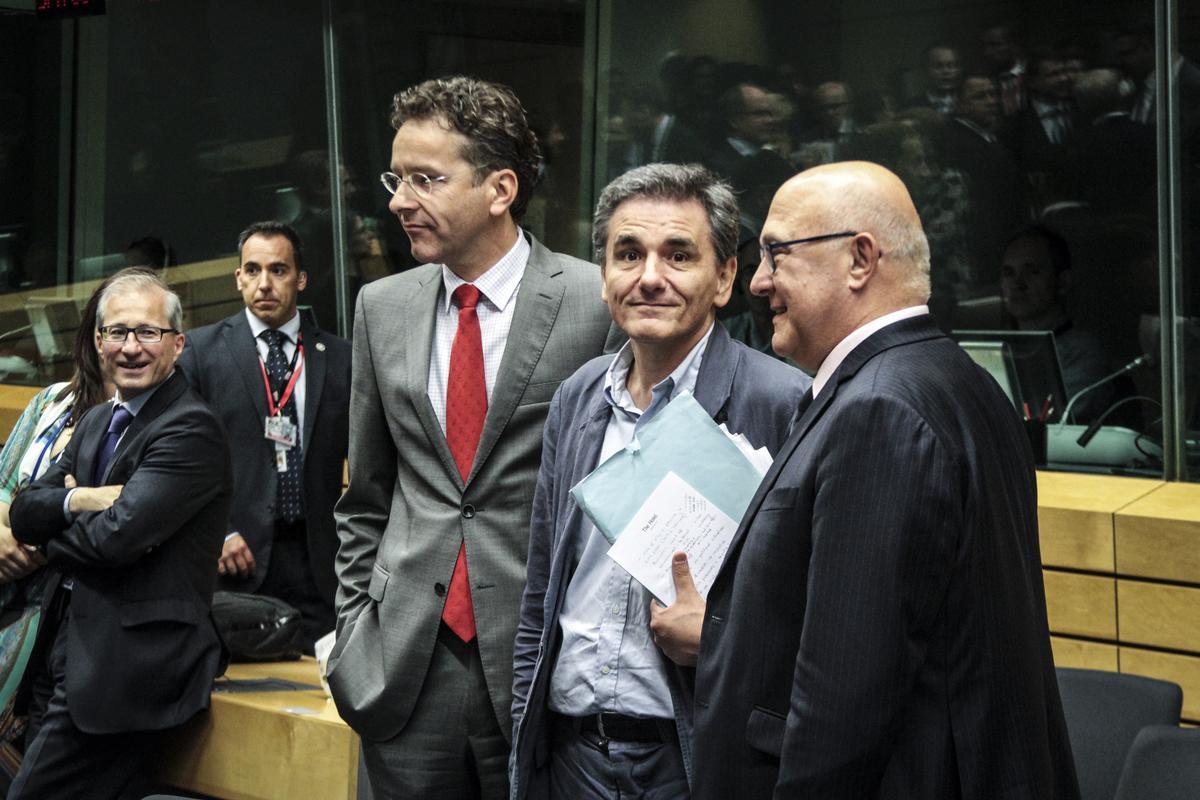 Having secured a Staff Level Agreement with creditors that was approved by the Eurogroup meeting on Monday, the Greek government must now navigate past the thorny issues that arise in the upcoming period.
Concessions made by the government in order to wrap up the review of the bailout program appear to have alarmed many within the ruling SYRIZA party.
Prominent officials expressed concerns that more unpopular measures may be necessary later, while unionists reacted to the sale of Public Power Corp. lignite plants and planned changes to rules governing strike action in Greece.
Local reports suggest the government stands to be further politically damaged when it brings a barrage of prior actions to parliament in late December and early January for approval.
First and foremost, the SYRIZA-ANEL government must manage the highly unpopular policy of homes being put to auction to settle outstanding debts. The foreclosure auctions – which will also be held electronically in their thousands in coming months – were a key condition of the country's bailout but have been repeatedly blocked by leftist activists who say they are unfair and target the poor.
The government is reportedly politically "trapped" into implementing the measure as part of the bailout agreement review, with thousands of Greek first-home owners expected to see their property put to auction. This development has led to objections being raised within the SYRIZA party, with several officials demanding measures to protect the lower classes from losing their homes.
The Finance Minister explained the necessity of the measure – as Greek banks must settle one out of three bad loans by 2020 – however, other senior government officials appear to be alarmed over the repercussions of the repossessions for the coalition government.
Meanwhile, Labor Minister Efi Achtsioglou withdrew an amendment she had tabled in parliament, introducing reforms to rules on industrial action. Following strong objections raised by Unions, Achtsioglou said she will re-submit legislation in the upcoming period. Among other provisions, the reforms included a requirement that a majority of 50% +1 of workers will need to approve strike action in order for it to go ahead.
It is worth noting that the government is putting a positive spin on the review, with government spokesman Dimitris Tzanakopoulos arguing that Greece had not only managed to conclude the third review of its third bailout more quickly than previous reviews, but also it was not made to take any further fiscal measures.
Finance Minister, Euclid Tsakalotos, was also positive on Monday, pointing out that there is wide consensus that Greece is turning the page, following the conclusion of the Eurogroup meeting that saw the approval of the staff-level agreement for the third review of the Greek program./IBNA