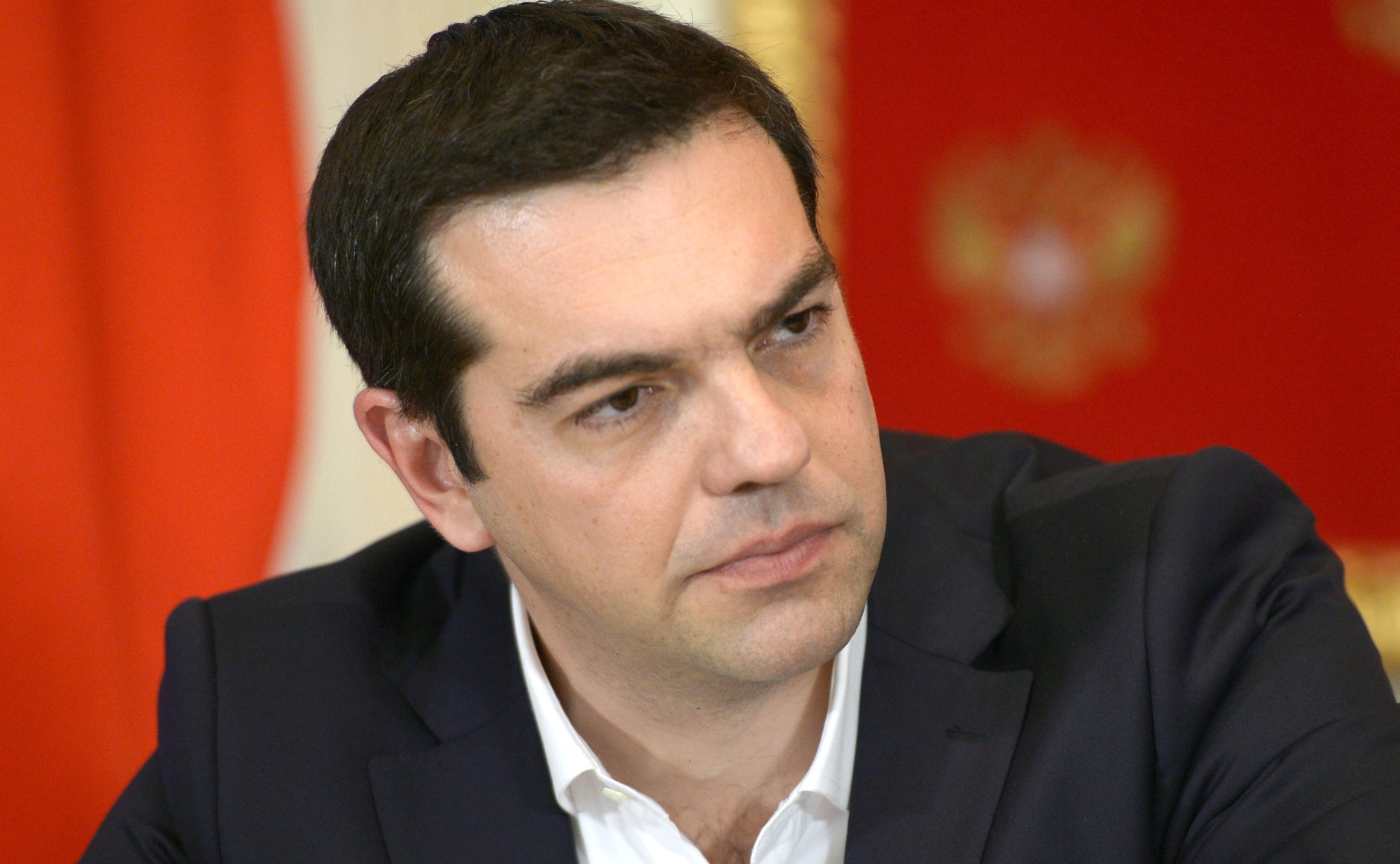 Ahead of a crucial Eurogroup meeting of June 21, which could potentially lead to the official conclusion of the Greek bailout program, the Tsipras administration will also have to tackle tough foreign affairs issues.
Analysts point out that the handling of two specific foreign policy issues may damage the government's narrative – which is largely based on the ongoing economic recovery and the attempted "clean exit" from the bailout program.
Increased tension with neighboring Turkey and ongoing talks to resolve a name dispute with the Former Yugoslav Republic of Macedonia (FYROM) are the two issues seen as potential "threats" for the ruling coalition which could cause destabilization.
As two Greek army officers remain imprisoned in Turkey, the decision of the neighboring country's president to call a snap election in June is considered alarming.
Additionally, earlier this week, a Greek Asylum Committee granted asylum to a second Turkish serviceman, among the eight, that fled Turkey following the July coup attempt in 2016. The ruling infuriated Ankara and the Greek government indicated it will appeal the court decision.
In this tense climate, Greek media reports suggest that there are concerns over a possible "accident", given the escalating tension over Aegean islets disputed by Turkey and the frequent dogfights in the region between the two neighbors.
Athens is also concerned about the pressure applied to Turkish President Recep Tayyip Erdogan by Turkish nationalists. The Greek government also fears that Ankara may "open the gates", allowing refugees to arrive in Greece in droves at any time. Such a development will put more strain on Greece to host refugees and may also affect tourism. In fact, according to FRONTEX, migrant arrivals from Turkey to Greece's Aegean islands have increased by 17% in recent weeks.
Asked about heightened tension between Greece and Turkey, NATO Secretary-General Jens Stoltenberg voiced his concern over the recent incidents, while expressing the hope that differences "can be addressed in a spirit of dialogue and cooperation."
As far as the FYROM name dispute is concerned, the government hopes a solution could enhance Alexis Tsipras's foreign policy credentials. However, latest indications are that such an agreement continues to be elusive as long as Skopje refuses to amend its constitution to eliminate parts Greece sees to be irredentist.
Analysts consider the FYROM name dispute to be a "double-edged sword" for the government. An agreement including the term Macedonia will most likely be opposed by coalition partner ANEL and force SYRIZA to seek the support of opposition parties. Such an agreement is also highly unpopular among voters. The issue is treated by analysts as a potential threat, which could even lead to a snap election, depending on developments.
The prime minister of FYROM, Zoran Zaev, said that courageous decisions are needed in order to resolve the name dispute, adding that he is expecting to meet Alexis Tsipras next week on the sidelines of the EU-Western Balkan Summit in Sofia.
"What I expect, at the very least, is to meet with the Greek PM on the sidelines," he told reporters. He also said he will speak to Tsipras about the progress made so far in negotiations between the foreign ministers of both countries. "Perhaps we are going to be bolder, to push our creativity further," he said, adding that it is worth trying for a deal "until the end."
Before the Sofia summit, Foreign Ministers Nikos Kotzias and Nikola Dimitrov will meet with United Nations special envoy Matthew Nimetz./IBNA