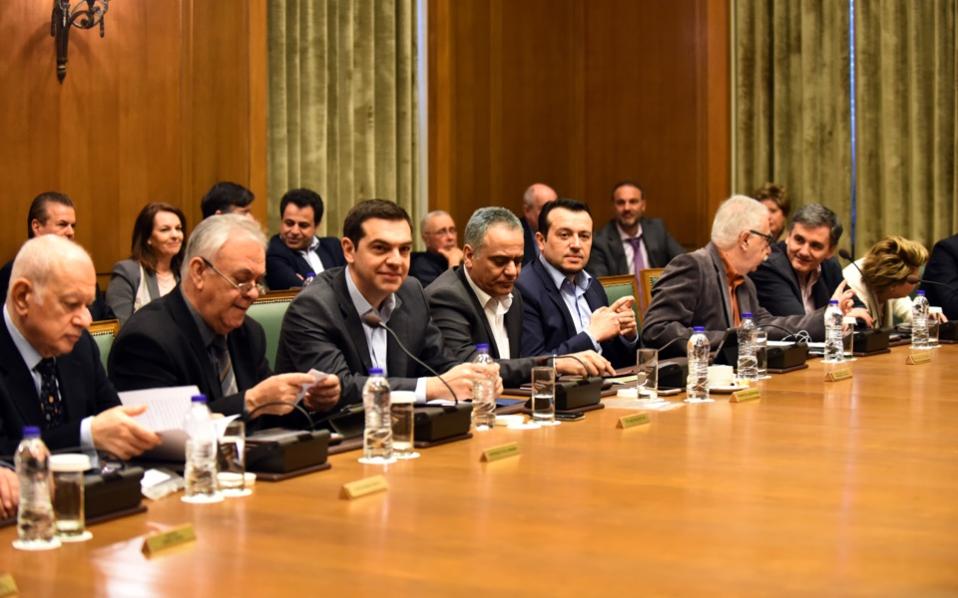 "I am certain that 2018 will be a milestone year for all. A year full of challenges that will require hard work in order to be implemented in the most positive way, so that it is also a year of vindication for the Greek people," Prime Minister Alexis Tsipras said on Monday while addressing a cabinet meeting, reports ANA-MPA.
During a period of pressing political issues for Greece and an upcoming assessment, the Greek premier added, "We are about to conclude the third programme review and we are entering the last phase of the fiscal adjustment prorgamme that we agreed in the summer 2015. Therefore we are ending a lengthy cycle of supervision that began in May 2010, when Greece was shut out of the money markets".
As Greece's PM noted, this third programme review "will be concluded without additional fiscal measures" elaborating on it, specifically saying that "the Greek economy has embarked on a recovery phase, in which its fundamentals were recovering steadily and leading to an exit from  the crisis".
This year, Tsipras told the cabinet, will be"filled with challenges and important opportunities that we should not miss, not only in the economy but also in foreign policy".
One of the main matters the government is dealing with right now is the name dispute with fYROMacedonia, about which Tsipas underlined it "has been stalled to Greece's detriment for 25 years".
"We have a window for solution, to the degree that the shift made by our neighbours proves to be sincere. A solution that, if achieved, will be for the benefit of peace and cooperation in the Balkans, but also for the benefit of a new dynamic for our country in the wider region. The next few days will show how feasible it is to take steps  in this direction", the premier stressed.
ANA-MPA quoted the PM as saying, things were also looking up for the economy, with Greece embarked on a course indicating that the country's return to the money market once the loan agreement ends in August was more than just rhetoric but a real probability.
"All the signs point to this and it is a very important goal to put a final end to the programmes in August, and to the state of supervision that Greece entered in May 2010", reminding everyone that the latest figures are not far from those of 2010. Simultaneously, unemployment shows decline, social indices are on the rise and corruption is being dealt with.
"The year 2018 will see the acceleration and deepening of our own political perceptions and initiatives, a year where we can make… our political orientation even clearer," PM Tsipras said.
What he considers important is "strengthening a great social alliance with the social classes that we want to express and represent", that "will unite all citizens, all social forces behind a single growth plan, because sustainable development cannot be achieved without reducing inequalities", reads ANA-MPA…/IBNA