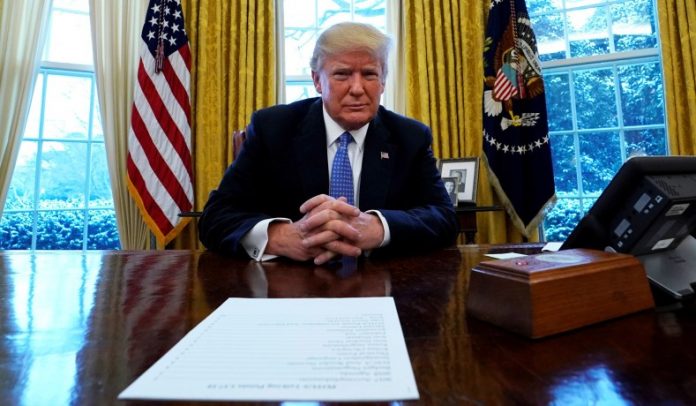 The Middle East Peace Plan was presented a few days ago by Donald Trump with much pomp. He said he was not the president of the United States to deal with minor issues.
Meanwhile, Kosovo-Serbia deals continue to be made with Richard Grenell, Trump's envoy as the chief man, Borislav Kashanski has published Trump's alleged plan for the Kosovo-Serbia Agreement.
According to Serbian Telegraph information from diplomatic circles, the plan to resolve the multi-decade dispute between Israelis and Palestinians has been drawn up by the same people who have drawn the outlines of the US strategy for normalizing relations between Belgrade and Pristina, which is being implemented by Trump special envoy these days, Richard Grenell.
The US have sent Grenell to lift the tax and unite Serbia with northern Kosovo. This is the parallel between the two agreements, which look like this: Israel-Palestine (Redefining borders, Palestinians win state, Palestine Capital East Jerusalem, and Israel Jerusalem. Israel maintains its West Bank settlements. the sanctuary would remain unchanged. Jews would not be allowed to buy Arab houses and vice versa. The deal would be financially backed by billions of dollars, primarily from the US. The border between Palestine and Israel would open to the movement of citizens and freight; a tunnel will be built connecting the West Bank to the Gaza Strip).
Belgrade-Pristina Agreement (Re-defining, Serbia's northern part of Kosovo – Mitrovica somehow becomes a sort of Jerusalem, divided between Albanians and Serbs, or will receive special district status. Serbia holds municipalities in northern Kosovo, just as Israel its West Bank settlements. Special protection and extraterritorial status for Serbian holy sites outside northern Kosovo. Albanians will not be able to buy Serbian houses and vice versa).
An Economic Package has also been drawn, especially for what is currently northern Kosovo, primarily for the construction of infrastructure and production facilities. To raise money, an international conference will be called. America brings new investors to Serbia and Kosovo. The border between Kosovo and Serbia (northern part of Kosovo) will be open for movement of citizens and goods without long delays./ibna