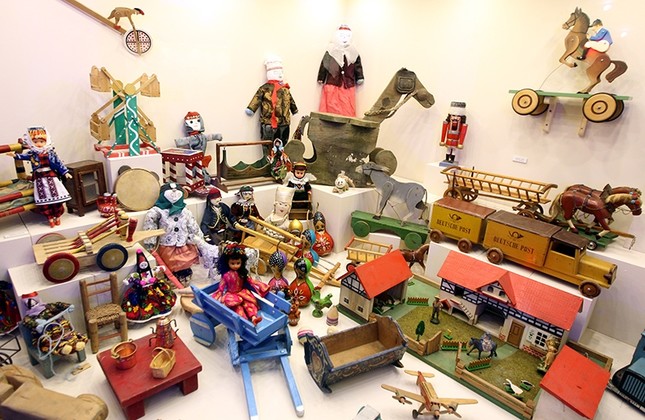 It's all about passing down the country's tradition, cultures and heroes through toys, is where the Mayor of the Turkish Canik district in the province of Samsun, Osman Genc, attributes the importance of a toy museum.
And this one, ranks among the biggest of its kind as, according to the founders, it is the world's third largest.
The museum was inaugurated on Tuesday, January 9 and "features an array of nearly 800 toys, most produced in the 1900s-1920s, worth some 2 million Turkish liras ($532,000), the local mayor told journalists at the grand opening", Anadolu reports.
Osman Genc, also noted that this is the largest such museum in the country, where "vintage specimens crafted by German, French, Americans, Japanese, Polish, Chinese, and Turkish toymakers" are being displayed.
The mayor is saddened and troubled by the absence of a Turkish toy factory, which, he says, could contribute to kids education since, through toys (and games), children of all cultures can learn things and come closer to their ancestors' traditions (or way of life).
"If a nation wants to pass down its own culture, heroes, and life to future generations, it has to make its own toys. This is why we wanted to build a toy museum and encourage the private sector to build a toy factory," Genc added.
The museum offers the opportunity to learn how to make toys in relevant workshops…/IBNA
Photo: AA