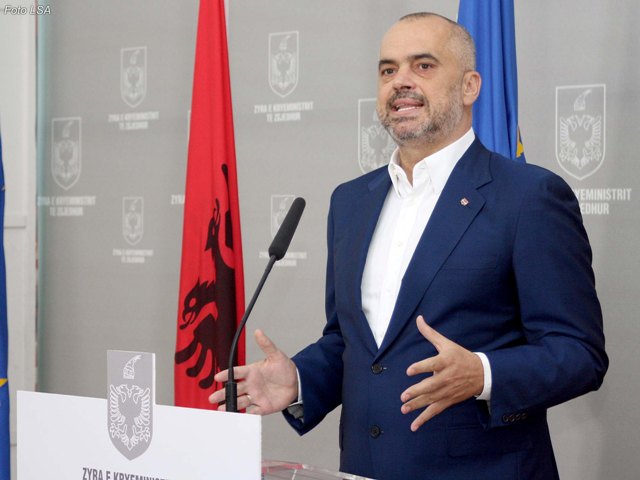 Tirana, November 13, 2013
Prime Minister Edi Rama has reacted today over the protests taken place in the country against the destruction of Syria's chemical weapons in Albania.
He said that as far as the weapons are concerned, there's no need to panic and that such thing will not be accepted if the integrity of the country is threatened.
"I understand all of those who protest against an issue which has involved Albania as partner of a country like USA and NATO member. This is still an issue with many unknowns, because many untrue things are being told and in the meantime discussions continue. I'm proud that we are a strong majority and the first project that this government has presented to parliament has been the one to stop the import of wastes", said Rama.
According to him, these are two things which are not linked to each other.
He added that people need to have a complete plan, to reason over a complete agreement and to hear what Albania benefits in case it's involved in such plan.
"All of this will be told when this plan is ready to be discussed. So far, there is no plan and no agreement with the countries involved in this process. Today we can say that we would never accept for the integrity of the country in the vital, environment or future aspect to be threatened. To us, the contribution and our position alongside USA is lined with the interest of every Albanian household in the country. We will enter agreements through which we can keep our head high.", said Rama. /ibna/