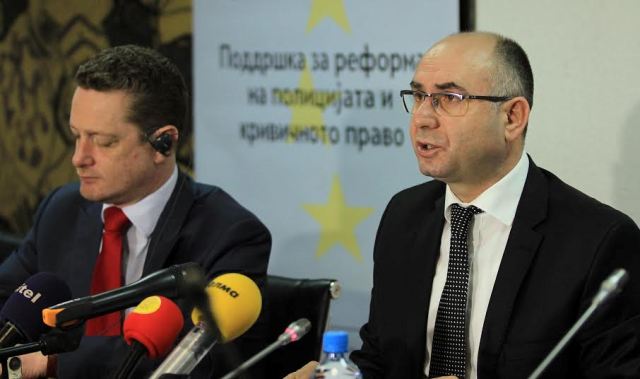 Skopje, 22 June 2015/Independent Balkan News Agency
By Naser Pajaziti
FYROM's Interior minister, Mitko Cavkov declared today that there's no need for an international investigation on Kumanovo's case.
During a meeting with locals in the quarter where the 9 and 10 May clash took place between police and an armed group, Cavkov declared that the Ministry of Interior has concluded investigations and that a trial will soon be under way.
"As a ministry, we delivered our part. We collected all evidence on the scene and now, we and you too expect for public prosecution and court to shed light upon all the developments in Kumanovo. In my opinion, there is no need for an international inquiry", minister Cavkov said.
Minister Cavkov declared that he has talked with the representatives of the community on issues of joint interest, security and the events in Kumanovo.
Opposition parties and international personalities have demanded an international inquiry on the events in Kumanovo, where 8 police officers remained dead along with 9 members of an armed group during an armed clash in a city quarter. During this operation, police arrested 21 members of this group, which was considered to be a terrorist group by state authorities. /ibna/