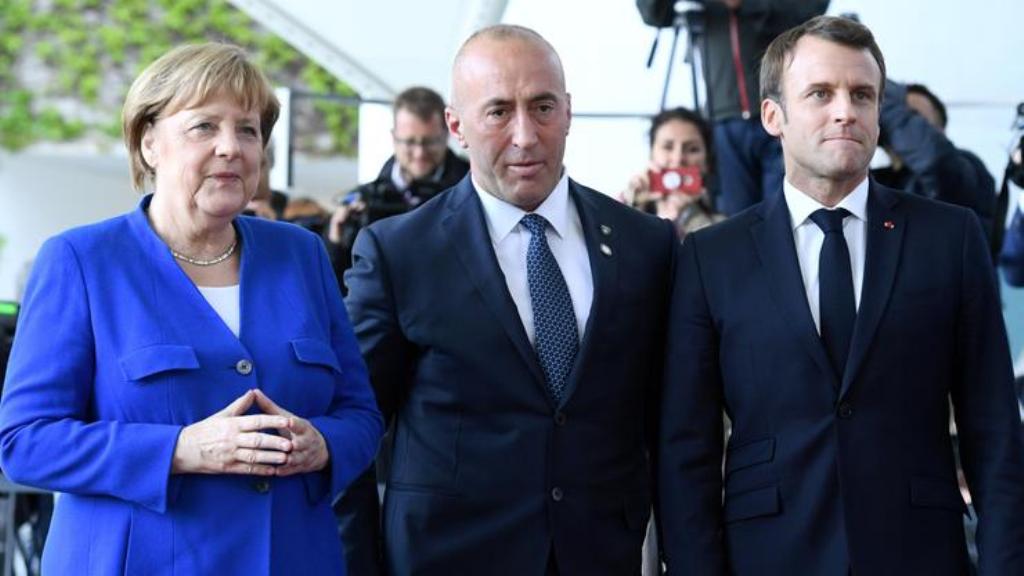 Kosovo's Prime Minister, Ramush Haradinaj said on Tuesday that Kosovo will not engage in talks with Serbia without a framework agreement for mutual recognition of existing borders.
Haradinaj criticized Serbia and a part of the international community for their hesitation to include this principle as part of a potential agreement.
"We're an independent country and we demand nothing else but mutual recognition. We will not engage in dialogue without having a framework agreement which includes mutual recognition on existing borders", PM Haradinaj said.
Kosovo's PM said that the role of France and president Macron is growing and that such role "could bring Serbia back to the table of dialogue without scrapping tariffs".
Haradinaj also praised president Macron's calls for dialogue between the two sides.
On his part, Serbian president, Vucic said in Belgrade that president Macron understands "the importance of the problem when it comes to Kosovo and that things cannot be solved if neither side makes concessions".
French president, Emmanuel Macron has just finalized a two day official visit to Belgrade, warning that there will be a new incentive for the renewal of talks for the normalization of relations between Kosovo and Serbia.
During his stay in Belgrade, he said that he will host a meeting between the two sides in Paris along with German chancellor, Angela Merkel.
Serbia is conditioning the resumption of the talks with the lifting of tariffs slapped on goods coming from Serbia. These tariffs were introduced by Kosovo last November. Serbian president, Aleksandar Vucic said on Tuesday that he expects a meeting to take place in Paris in September, similar to the one which was scheduled to take place on 1st July. /ibna/