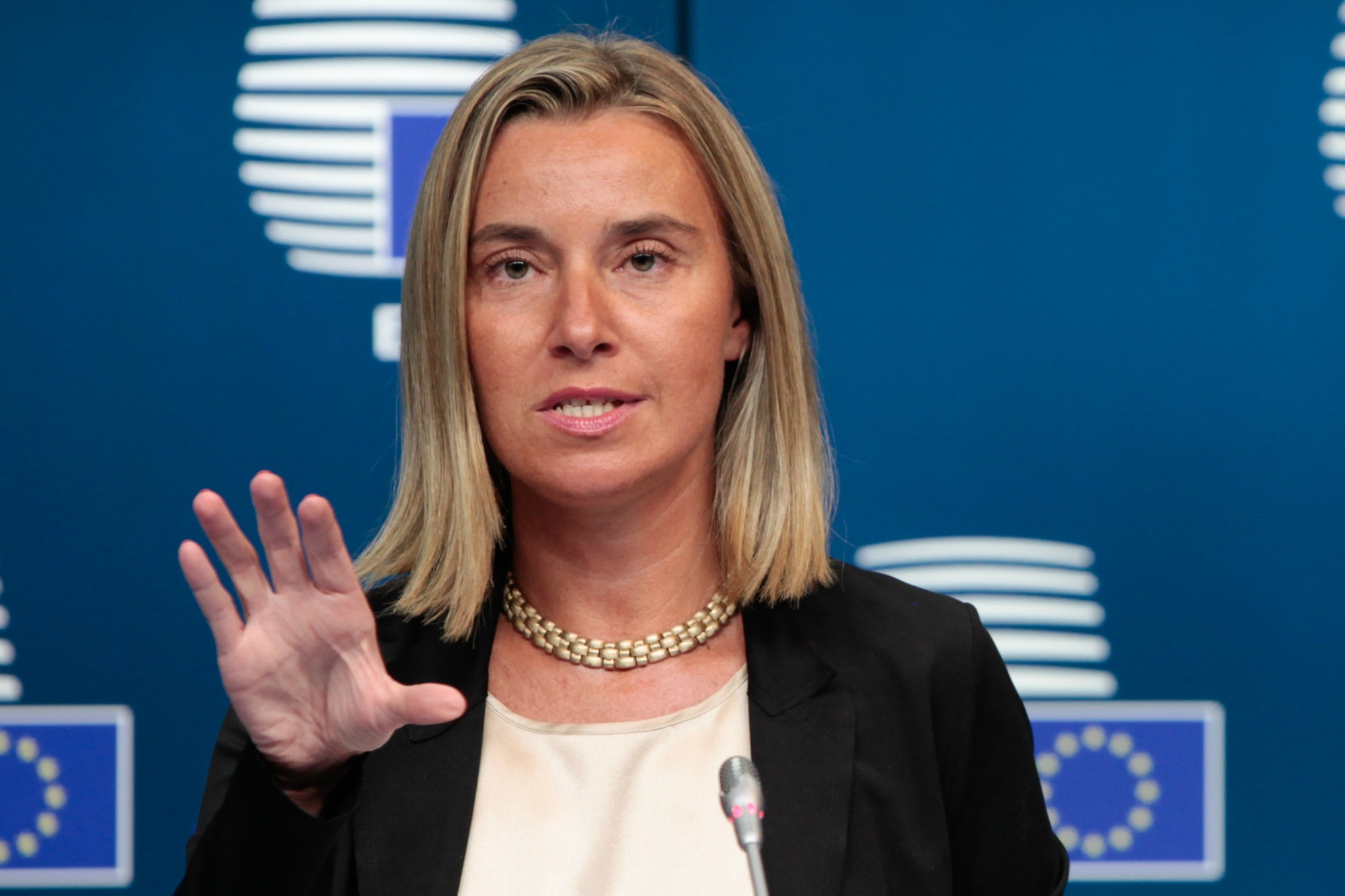 The head of EU foreign policy, Federica Mogherini said on Monday that she will not call a new round of talks between Pristina and Belgrade until authorities in Kosovo do not suspend tariffs imposed on imports coming from Serbia and Bosnia and Herzegovina.
Mogherini made these comments in a news conference in Brussels, during which she said that she's ready to hold talks for a week or a whole month in order for Pristina and Belgrade to strike a deal.
But, Kosovo's Prime Minister, Ramush Haradinaj said on Monday during a visit to his birthplace, Gllogjan, in western Kosovo, that the tariffs will not be lifted.
"These tariffs will not be lifted for as long as I'm head of this government", Haradinaj said.
PM Haradinaj said that any eventual deal which may be struck with Serbia cannot affect the issue of borders.
Relations between PM Hardinaj and governing coalition partners continue to be strained due to the different positions concerning the tariffs slapped on Serbia.
Kosovo's parliamentary speaker, Kadri Veseli has said that the government may fall if relations with the US are in danger. Meanwhile, US authorities have asked authorities in Kosovo to suspend the tax and continue dialogue.
On the other hand, Democratic League of Kosovo in opposition has demanded the formation of a broad based government or free and fair elections.
The head of this party's parliamentary group, Avdullah Hoti said that the governing coalition in Pristina does not have the legitimacy and political power to continue dialogue with Serbia. /ibna/