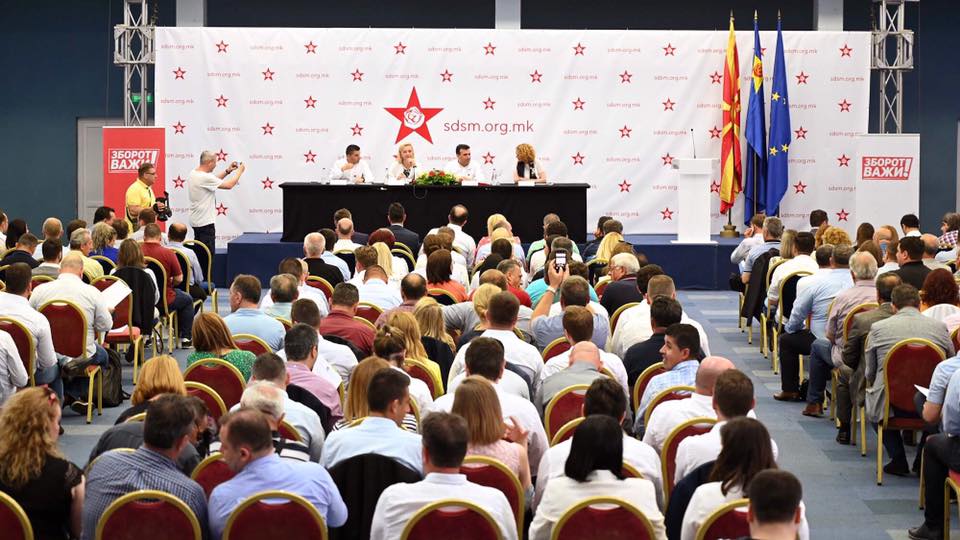 Leader of the ruling party and Prime Minister of North Macedonia, Zoran Zaev said that the party has not backed the proposal for snap election, in order not to slow down the process of European integration. Zaev issued this statement from Ohrid, where the party's leadership met. Zaev said that the government will be reshuffled by removing 8 ministers.
"It is our position that we should complete our term in office, in order to deliver our strategic goals such as NATO accession or the launch of EU membership talks. We want to send a clear message to EU member countries that we will not allow nationalism and radicalism to return", said Zaev, adding that the changes will happen this week.
Meanwhile, the largest opposition party also issued a message on the 29th anniversary of its creation.
The party of this leader, Hristijan Mickoski said that he's sure of two things: that Zaev is falling from power and that VMRO-DPMNE is rising. He said that this party is ready to hold elections at any time and that the new government that will be formed will lead the country forward.
The idea of a snap poll was announced last week by PM Zaev. He said that this will happen if the EU doesn't give a date for the start of membership talks. Nevertheless, after meeting German chancellor, Angela Merkel, the PM says that he's more optimistic that this will happen in the last quarter of the year. On the other hand, the next general election is scheduled to take place in December 2020. /ibna/