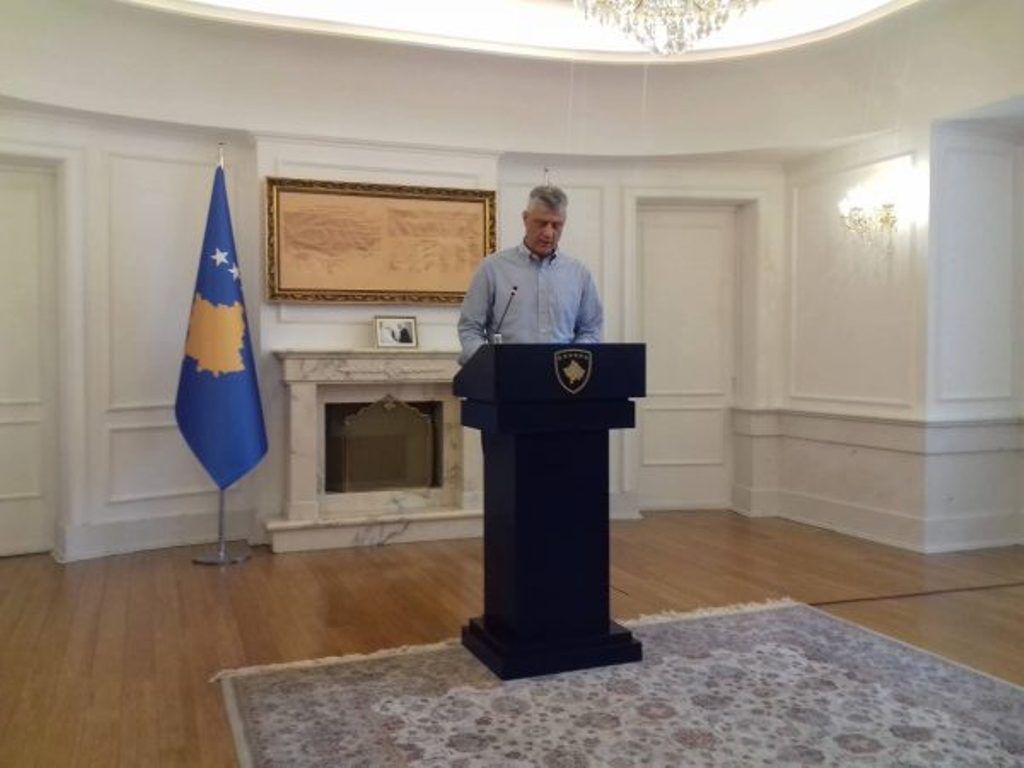 In a news conference delivered today, Kosovo's president, Hashim Thaci has once again commented the final agreement expected to be reached with Serbia.
Thaci has declared that the adjustment of borders does not include the division of Kosovo, while confirming that Kosovo will participate in this dialogue as an independent state.
Asked about warnings that the north of Mitrovica may declare its autonomy, Thaci said that Kosovo will never allow its integrity to be violated.
Meanwhile, Thaci also declared that time has come for Pristina to back the request made by Albanians in the municipalities of Presevo, Bujanovac and Medveda to join Kosovo. /ibna/