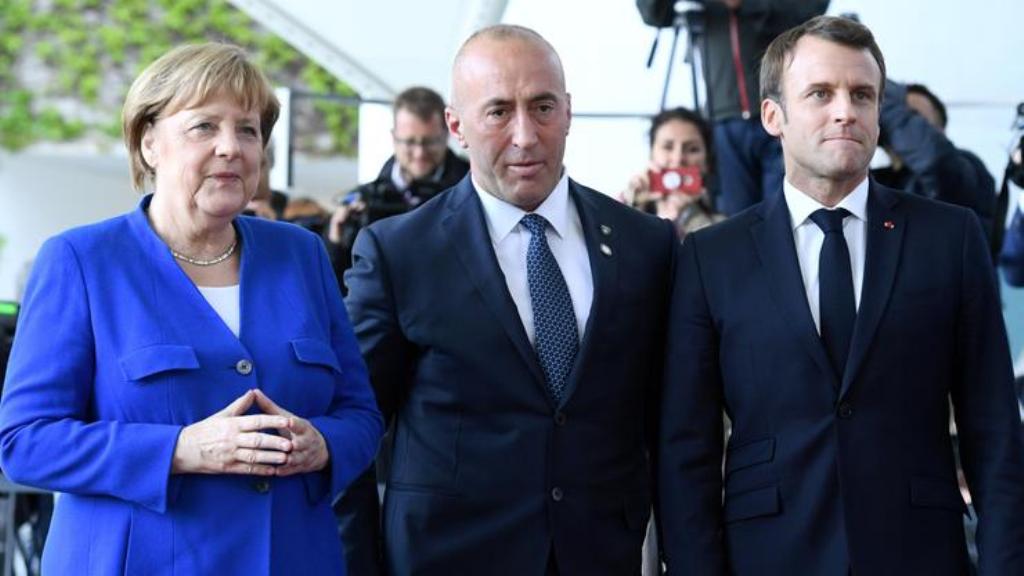 France's Emmanuel Macron will meet with leaders from Kosovo and Serbia on 1 July. This meeting will also be attended by European Union representatives.
Prime Minister of Kosovo, Ramush Haradinaj says that during the Paris meeting there will be bilateral talks between Kosovo and Serbia.
"Previous discussions over territories and border changes have led to a change of the format of talks. Chancellor Merkel and president Macron have encouraged informal talks with the aim of resuming dialogue. They've asked my consent for the suspension of the tax for a period of 4 to 6 months, pledging that they will be personally involved in the dialogue between Kosovo and Serbia".
Meanwhile, Kosovo's PM said that he has refused the lifting of the tax, arguing that he cannot agree to enter these talks with conditions imposed by Serbia itself.
Talks for the normalization of ties between Serbia and Kosovo were suspended in November last year following the introduction by the Kosovar government of a 100% tax hike on Serbian goods.
Belgrade is demanding the lifting of this tax in order for talks to resume, while international pressure failed to convince PM Hardinaj to do this. /ibna/