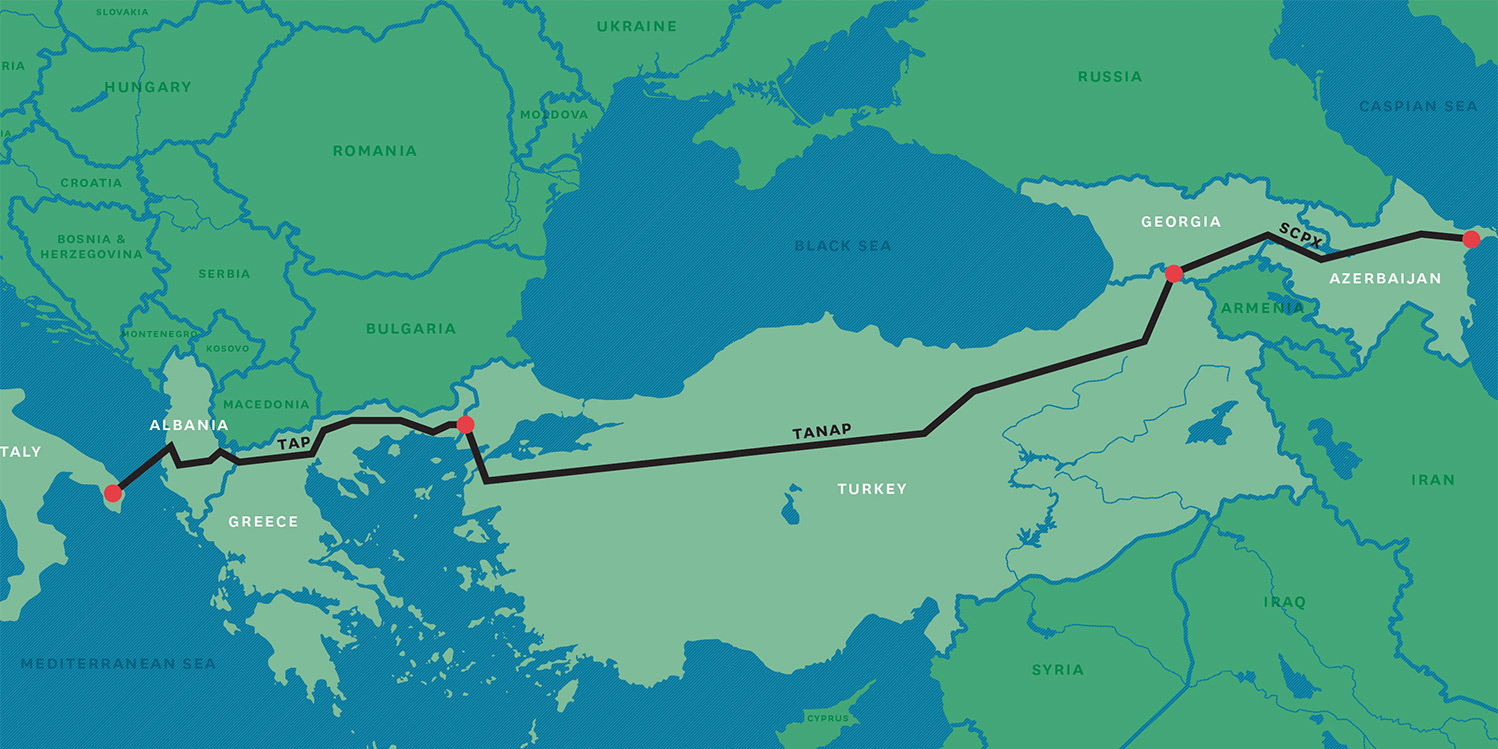 Convinced that the TAP pipeline will be completed according to the existing design "within known time frames", carrying 10 billion cubic meters of natural gas every year in Italy, appeared the vice-chairman of Azerbaijan state-owned hydrocarbon company Socar, Vitaliy Baylarbayov, but revealed that there is no alternative if Italy opposes the construction of the pipeline on its territory again.
However, top executives of British BP and Azerbaijan Socar are convinced that the Southern Caspian Sea Gas Corridor on the European market will be able to be put into operation as agreed in 2020, overlooking the objections raised from the start by the new government in Italy with regard to the TAP pipeline or even the fact that the country's Minister for the Environment, Sergio Costa, described the project as "pointless", without any real economic impact.
"There are still challenges with regard to Italy, the situation is difficult and managing it needs to be done carefully", said BP Vice-President Emily Olson, pointing out however that there is no need to draw a "Plan B" and that at present, the priority is the effort that is being made for the Italian Government to recognize the value and benefits of the proje
ct. "It is important – he stressed – to take into account that this is a new government. We must continue to work with them and make them feel comfortable. I am not prepared to follow an alternative yet. It just needs for some people to understand that we have to move forward".
"There is no Plan B and there is no need to have one. Italy needs natural gas. Gas demand in Italy is steadily rising and, as a result, natural gas imports in the country are also rising", Deputy Vice President of Azerbaijan Socar's state-owned hydrocarbon company, Vitaliy Baylarbayov, said in an effort to appease the sharpest criticism. In the past, no one had correctly calculated and evaluated the political developments in Italy.
All the weight had fallen to Georgia, Turkey and Albania./ΙΒΝΑ