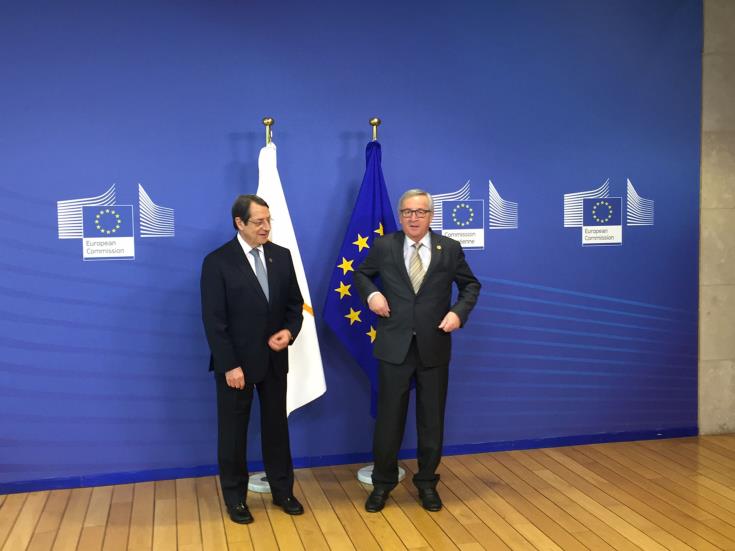 Commission stands ready for the Cyprus problem
By Michalis Michael
Good progress has been made in the contacts of the UN Secretary-General's Special Representative, Jane Holl Lute, with the various parties, UN  Secretary General Deputy Spokesman Farhan Haq said, noting that there was nothing to be announced.
Asked if there is any progress on a meeting on the Cyprus problem, Mr Haq said that "there is no news for Cyprus today. Jane Holl Lute is in touch with various parties. If we have an announcement we will make it, but she is currently working with them. I believe that progress is good, but we do not have anything to announce yet", concluded the UN deputy secretary general.
At the same time, the European Commission says it is ready to assist in talks to resolve the Cyprus problem, as it has done in the past, expressing "confidence in the strong commitment of leaders to put an end to the long-standing Cyprus issue".
Specifically, a spokesman for the Commission, in response to a question from CNA, said that "since becoming President of the Commission, President Juncker has shown a personal interest in the unification of Cyprus and that the Commission has actively supported the resolution process. The Commission has consistently supported and followed UN-sponsored resolution talks, and we stand ready to do so in the future. We have confidence in the strong commitment of the leaders to put an end to the long-standing Cyprus issue", he said./ibna