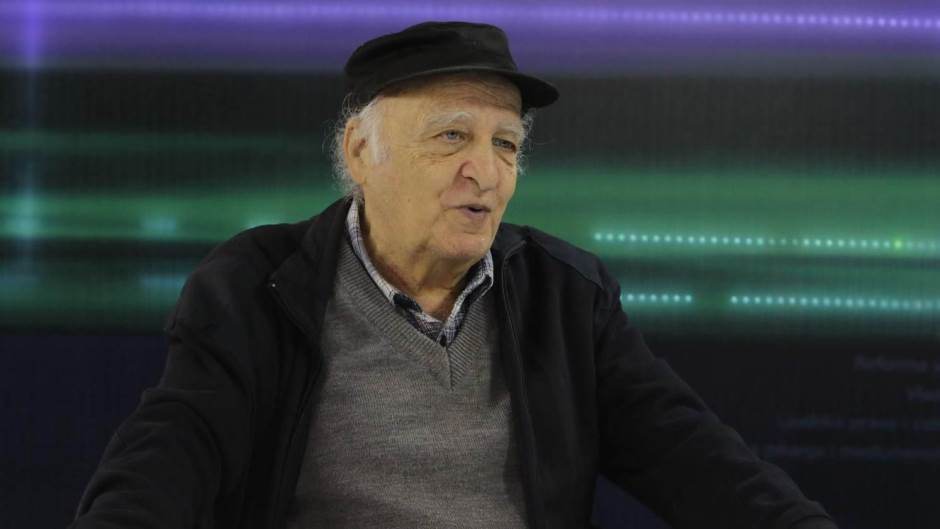 Serbian society is moving more and more towards the political right wing, said author Filip David, warning that the danger of a conflict is real, not between the government and opposition but rather the one against the people who think in a different way. In an interview, David also spoke about the fascist elements in the country.
He alluded on announcements that so called civic patrols would be formed. As David told FoNet news agency, similar ideas have been conducted on the eve of Hitler's rise to power in Germany.
Last week, a right wing group known for inciting incidents and is close to the ruling Serbian Progressive Party has announced that it would organize civic patrols.
According to David, Serbian society is marred with confusion and the reasons are "the consequences of the pressures regarding Kosovo"; the only solution, he said, would be the recognition of Kosovo by Serbia. "Otherwise, the frozen climate could produce new armed conflict".
He also referred to the recent Victory Day celebration in Nis, saying that the festivity was misused. David stressed the fact that the central figure at the celebration was Vladimir Lazarevic, former general, who was convicted for war crimes in Kosovo by the Hague Tribunal.
Additional "chaos" at the parade was created by the presence of the descendants of the Balkan Wars 1912-1913 and First World War victims; the descendants of 1990s Yugoslav also took part. "This was not celebrating the victory over fascism, it was something else", David said.
David insisted that Kosovo is "the question of all questions in the Balkans. "Without recognizing Kosovo, there will be neither internal stability in Serbia, nor stability in this part of the Balkans".
Kosovo should be recognized "as soon as possible", and the agreement between Belgrade and Pristina should include the protection of the Serb minority and Serbian cultural and religious heritage", David concluded./ibna