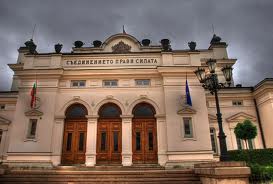 By Clive Leviev – Sawyer of The Sofia Globe
After the latest incident in which a sitting of Bulgaria's Parliament was aborted because of a lack of a quorum, centre-right opposition GERB has vowed to continue to refuse to make up the numbers in insufficient MPs from the other three parties are present.
Under former prime minister Boiko Borissov, GERB has conducted various forms of boycott of the 42nd National Assembly, elected in May and in which Borissov's party has the largest single share of seats.
For the first months, the boycott was outright although Borissov said that GERB would attend for discussions of electoral law reform, although in turn his MPs showed up only for the final stages of the deliberations of an ad hoc committee on such "reform".
GERB was back in Parliament for the fight over Budget 2013 amendments that committed the country to 500 million euro in new debt, and after the summer recess, in effect ended its boycott.
However, the opposition party's motion of no confidence in the Bulgarian Socialist Party government produced farcical scenes over procedural issues, leading to more absences and walkouts.
The Friday Question Time sitting ended before it began on October 4, but this time not because GERB declined to officially register as present, but because the parties of the ruling axis – the BSP, Movement for Rights and Freedoms and Volen Siderov's ultra-nationalists Ataka – failed to muster sufficient MPs among them.
On October 6, Borissov said that this tactic, which he described as "parliamentary methods, recognised by democracy" would continue. He added, however, (and in this saga, there are always plenty of "howevers" and "althoughs") GERB would participate fully in parliamentary proceedings to oppose the governing parties' moves to backtrack on the ban on smoking in enclosed public places.
For the BSP, it is a profoundly difficult issue. In the first moments after the October 4 sitting failed, BSP MP Yanaki Stoilov wondered how much longer this could on, in remarks widely seen as an admission that the current Parliament could be brought down, precipitating the early elections that the majority of Bulgarians – so the opinion polls say – want to see.
In turn, there was a rapid backtrack on this message, with socialist Speaker of Parliament Mihail Mikov denying that there was a parliamentary crisis.
At a BSP plenum on October 5, it emerged that the party would stop its MPs going on official trips domestically or abroad.
Absentee BSP MPs would face "Draconian" measures, in the words of BSP MP Maya Manolova, occupant of one of the deputy speaker's chairs in the current Parliament.
At the weekend, Borissov did not fail to allege that one of the BSP MPs with a patchy attendance record was the party's leader, Sergei Stanishev. At the abortive sitting on October 4, Stanishev was absent – and Borissov said that the BSP leader's track record in the previous parliament had been similar.
Borissov has insisted of late that the party's refusal to make up a quorum has been intended to illustrate the government's dependence on Siderov's Ataka, a charge that the BSP generally has denied but a topic on which Siderov satirised the other parties, telling the House that his party should be fed and watered like a precious plant.
One BSP MP to agree that Parliament was "hostage" to Ataka was Anton Koutev, who admitted in an October 7 interview that the 42nd National Assembly could not get by without Siderov's party.
He said that the past Friday's sitting had been impossible because too many people had been on official trips. Koutev said that the BSP had a system for keeping track who was on business trips but obviously the system had not worked well.
"Now it has come to the point that no one goes on business trips. I had to go to Brussels next week, but immediately cancelled the trip," he said.
In a commentary article on October 5, mass-circulation daily Trud said, "some MPs like Yanaki Stoilov warn that this Parliament will not hold out for long. Its Speaker must realise this too. That is why we do not believe Mihail Mikov's cheerful optimism. He can hardly imagine that he will get the disaster-bound 42nd National Assembly under control with fines, stopping business trips and tighter discipline".