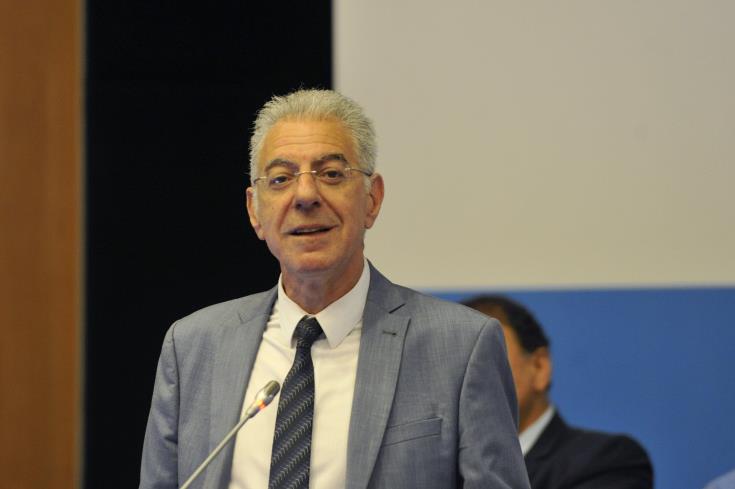 It remains unclarified whether or not Miss Lute is leaving tomorrow
By Michalis Michael
"It appears that there are good chances, the ground has been set for us to reach a decision on the terms of reference", Cypriot Government Spokesman Prodromos Prodromou stated, following the Cypriot President's Nicos Anastasiades' meeting with his Special Envoy, Jane Holl Lute, who did not proceed to any statements on her behalf.
Mr. Prodromou commented that "other factors are involved in the whole process" and "it is understood that Miss Lute will then consult with the other parties involved; therefore, we cannot ignore any difficulties that might arise in the event that Turkey continues its illegal interventions and if there are any further developments around the Famagusta issue".
"We hope, we await, that everyone will join in the direction provided by the agreement reached between the President Cyprus and the Turkish-Cypriot leader, Mustafa Akinci after their recent meeting, in order to cultivate prospects for the resumption of negotiations", Mr. Prodromou continued.
He noted that the President of Cyprus, after everything that has went down over the past two days, projects that a joint meeting with the UN Secretary-General is now on the horizon.
Answering a question on the subject, Mr. Prodromou pointed out that Miss Lute, who will meet with the Turkish-Cypriot leader in the afternoon, will depart from Cyprus tomorrow, and that no further meeting with her is scheduled yet. However, according to sources, Miss Lute may remain in Cyprus tomorrow, with a view to finalizing the terms of reference. /ibna