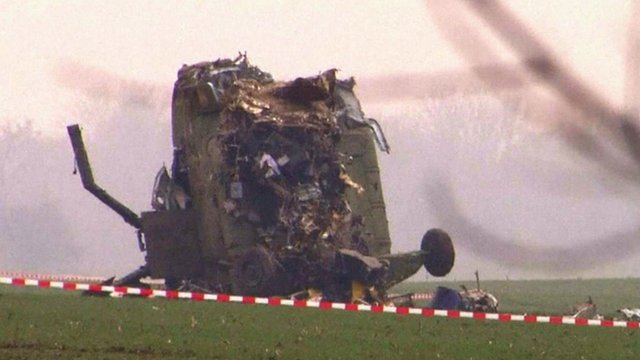 Belgrade, March 16, 2015/ Independent Balkan News Agency
By Milos Mitrovic
On Friday evening military helicopter crash in Belgrade, when seven people died including a new born baby, Serbia has lost its best helicopter pilots, Defence Minister Bratislav Gasic said. The helicopter had been called out after an ambulance carrying the baby with life-threatening respiratory problems was blocked by a mudslide about 200km south of Belgrade. The representatives of the government and military stated that aircraft was in proper condition with "excellent equipment".
Serbian army officers said that weather conditions on Friday evening were difficult, but not unbearable for the helicopter, while some experts claim the opposite and media speculate on the necessity of the flight and landing in Belgrade.
Some opposition politicians suggested that the baby-rescue operation might had been organised in order to "promote" the government. According to the government and military officials the cause of the crash will be declared tomorrow.
Blic daily suggests "three theories" about the crash. According to the first theory, the helicopter run out of gas; this daily quotes anonymous lifeguards witnesses, who claim that the aircraft looked like a "can" and did not explode after the crash. The reporters have not been allowed to ask officials to comment on this "theory" at the government's media conference on Sunday, Blic underlines.
According to the second theory, difficult weather conditions have caused the accident. "However, it is well known that this crew has been engaged in even more extreme actions with equally catastrophic weather conditions", Blic added.
The third theory suggests that malfunction of the aircraft was possible despite official statements. "Military analysts warn that there were no serious investments in this and all other helicopters of the Serbian army for a long time, therefore the malfunction could have caused this great tragedy".
"I can't understand why somebody has propelled the helicopter in such weather conditions. We will learn the circumstances after the investigation is complete, but it's never only one reason that causes an accident. I think this is going to be a serious scandal", military analyst Aleksandar Radic told Blic.
Belgrade daily underlines that three flights for Belgrade airport have been diverted to Timisoara on Friday evening due to the fog. However, it quotes sources from military aviation which say that the helicopter was propelled "contrary to the rules" with the objective to save the baby's life at any cost.