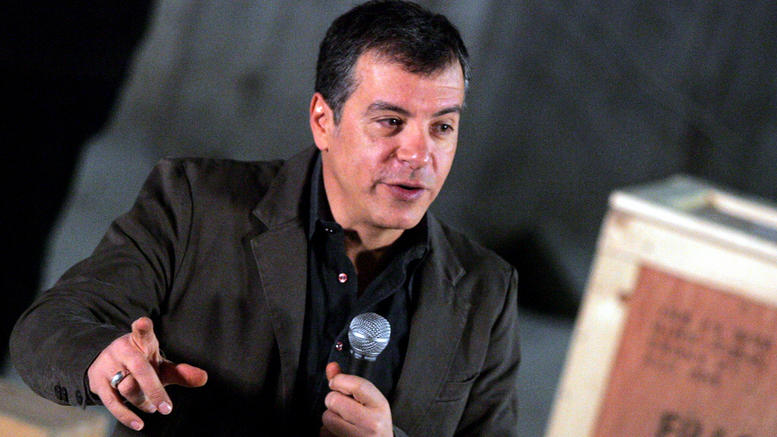 Athens, January 19, 2015/ Independent Balkan News Agency
By Spiros Sideris
Against ENFIA and auctions in relation to the main residence, against the mass redundancies in the public sector, for the reduction of objective property values, ampong others, stands president of "The River", Stavros Theodorakis.
In an interview in WEB TV of the Athens News Agency, Stavros Theodorakis advocated the gradual strengthening of the low paid employees, the drastic reduction of party funding and the abolition of tax and pension privileges of MPs, as well as, in favor changes in relation to licenses of private television channels and public television
"If someone has a main residence and has no other assets he cannot pay ENFIA, he is not paying rent", he says, also explaining that "people who have a house with a loan" will benefit from "such arrangements and facilitations that will keep the house from ending up in a auction".
Theodorakis emphasises the need to "reduce funding to the minimum possible", to pay their debts, to launch the lifting of parliamentary immunity, while parliamentarians must be "without privileges, neither tax or pension".
In regard to the channel permits, the president of The River states that "the frequencies will have to be put in a tender", while on NERIT (New Greek Television) he says mistakes were made, and for this reason "the next day we will have to think how the new public television for the Greeks will be".