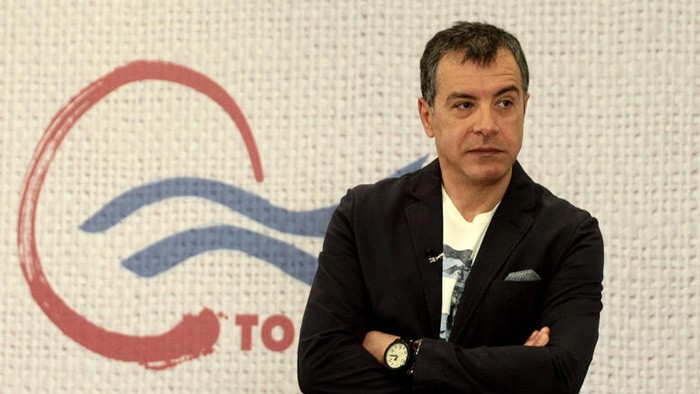 Athens, August 31, 2015/ Independent Balkan News Agency
By Spiros Sideris
In an interview in the newspaper "Real News", the president of The River asks to "cut a little bit the wings of the old parties and give The River the power to play a decisive role in the composition of the new government".
Meanwhile, the head of The River unleashed a direct attack against Alexis Tsipras and Vangelis Meimarakis.
"They are both children of party mechanisms", he stressed and said that "cooperations are imposed by the people and are not a matter of taste".
However, he notes: "the country will not come out of the impasse neither by Tsipras nor by Meimarakis nor by Theodorakis. We will emerge from the stalemate when we change the way we think. If we say that we give priority to the world of employment, reduce the useless part of the state, tackle small and the big corruption, bring new people into play, and finally agree to work together".
Stavros Theodorakis estimated that the first place in the elections is still up  for grabs and described as "a joke" any talk of self-reliance.
As regards the next day of the election, he said he does not rule out broad coalition alliance, stressing that "Greece should the government by people who have worked".
In regard to The River, he said that "we ask people to give us the strength to play a decisive role in the composition of the next government. Not to get the "best" ministries, but to impose the view that this country must finally be governed by those who know and those who cannot. Not from party officials who have never worked, nor rich children for whom politics is a hobby".
The polarisation that seems to be prevalent in the political dialogue, shows that The River, receives massive pressure from SYRIZA and is possible to lose voters to the party of Alexis Tsipras, significantly reducing the rates of The River.