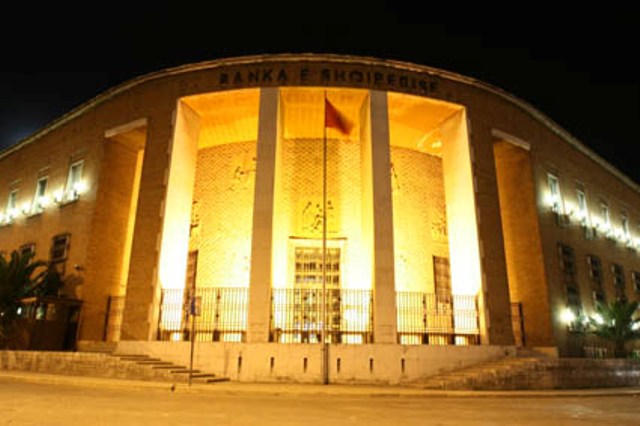 Tirana, August 14, 2014/Independent Balkan News Agency
The ambassador of the United States of America in our country, Alexander Arvizu has had a visit today at the Bank of Albania.
During this visit, he has met with the governor of the Bank of Albania, Ardian Fullani to discuss in relation to the theft of over 700 million ALL in the bank.
At the end of the meeting, ambassador Arvizu declared that the meeting discussed the theft at the Bank of Albania, emphasizing the importance of the improvement of the system.
He said that it's important to restore confidence at the Bank, while adding that inquiries on this case must continue, as this is a serious case.
Arvizu said that no political implications must be made on this, but leave it to the inquiries to shed light on this criminal act.
"Bank of Albania collaborates with IMF, World Bank and many other banks. The stability of the bank is very important, therefore we must understand that the citizens are worried, but what's important is for the criminal investigation to take place. When parliament gathers in September, I believe that there will be hearings, as the Bank must operate as an independent institution", said Arvizu.
Asked if governor Fullani must resign, he said that the decision is up to him, but added that it's important for the bank to operate in an efficient way.
According to him, USA is interested on the stability of the bank to strengthen the internal procedures in order for people to have faith on the Bank of Albania.
Meanwhile, this afternoon, there will be a meeting of the Oversight Committee of the Bank of Albania, which will discuss on the responsibilities of the theft, while IBNA learns that there will also be a demand for the resignation of Fullani.
The theft at the Bank of Albania was discovered when a committee appointed by the Bank of Albania was preparing to make the inventory of the money which was taken out of circulation or the money which would be thrown into circulation.
Two people were arrested for their involvement in this event. They were two employees of the Bank, Ardian Bitraj and Mimoza Bruzia.
The inquiry started when Ardian Bitraj confessed in front of the committee appointed by the Bank that along with his colleague, Mimoza Burzia, significant amounts of money were taken out of the sector where he worked. /ibna/