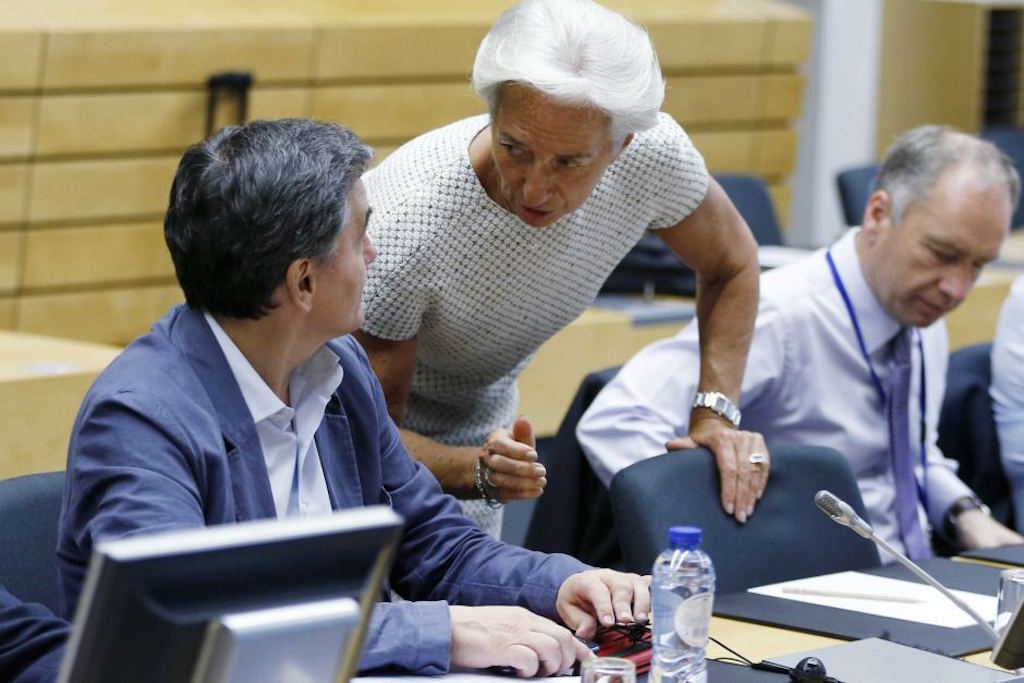 The Hellenic Statistical Authority (HSA – ELSTAT) will have one more weapon following today's announcement by Eurostat of the final figures of the 2017 primary surplus, which will amount to 3.5 – 3.7% of the GDP in MoU terms; it is also worth mentioning that an additional social dividend amounting to 1% has already been handed out.
This performance exceeds the target as it is at least its double, as the MoU obligation was for a 1.75% primary surplus in 2017, confirming that, for a third consecutive year, Greece's fiscal performance far exceeds the demands of the country's creditors. The course of the surpluses in 2017 and in the first few months of 2018 is such, that the IMF's possible desire to bring forward the slashing of the tax-free allowance limit – which has been legislated to apply in 2020 – is cancelled out in practice.
Prime Minister Alexis Tsipras was expected to brief SYRIZA MPs about the progress of talks with the creditors during a meeting of the party's parliamentary group at

13:00 p.m. (local)

.
The Greek side believes that the IMF's participation in the Greek program remains extremely uncertain, even though the Fund has made major concessions on its projections of surpluses and the GDP.
The reason that, despite all of the above, it will be difficult for the IMF to remain in the Greek program, is that Germany and the Fund must agree on the debt relief -the thorniest of issues- in fact by early June.
The debate is about the so called "French proposal" which links debt to GDP growth; an arrangement whose key elements have not yet been agreed. 

 

 
Beside this, the Fund appears to continue to question the sustainability of the country's fiscal figures and is requesting the broadening of the tax base, mainly via reducing the tax-free allowance threshold sooner than agreed; however decisions are expected in June.
Moreover, the IMF awaits the HSA figures, set to be announced on 

June 4

, on the first quarter of 2018, in order for it to reach final decisions.
Already, technical talks were heralded from Washington on the tax-free threshold issue; conference calls and direct talks when creditors return to Athens in early May are also expected…. / IBNA