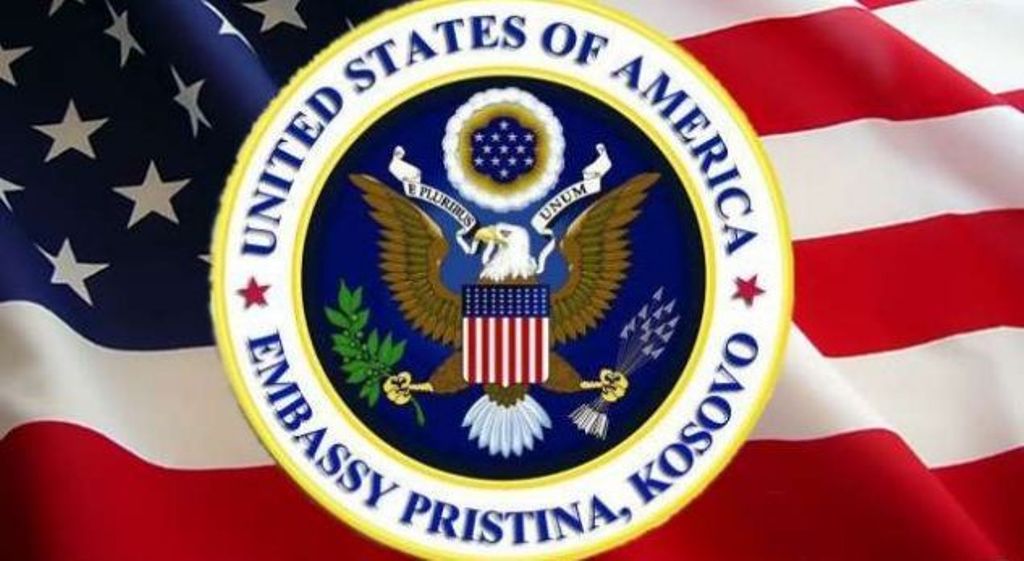 The US ambassador to Pristina, Philip Kosnett on Tuesday has delivered  a letter signed by three senior US officials who warn new measures against Kosovo if it does not suspend tariffs on Serbian imports.
In the letter signed by Matthew Palmer, deputy assistant Secretary of State, Laura Cooper, deputy assistant Secretary of Defence and John Erath, deputy director for European Affairs at the National Security Council, the three officials express their regret about Kosovo's refusal to heed the advice offered by the US.
The letter also quotes president Donald Trump who wrote a letter in December for Kosovo's president, Hashim Thaçi and Serbian president, Aleksandar Vucic, saying that this is a moment which Kosovo must seize to mend its ties with Serbia.
"Since then, we have expressed our concern about different actions including the introduction of the tax on Serbian and Bosnian imports,  which could pose a threat to this. These actions make it hard for the USA to continue to collaborate with you in a number of areas".
The letter also says that given that the advice to scrap the tariffs was not taken into account, "we have decided to take further steps. First of all, we have decided to cancel that general Timothy Orr of the Iowa National Guard had planned to hold in Kosovo. His visit was focused on bilateral collaboration in the domain of security. Given the fruitless actions of your government, it would be inappropriate for this visit to take place. We will look into all other aspects of our collaboration and we will see what else can be withdrawn".
All three officials say that the US is ready to help Kosovo to reach an agreement with Serbia in order for both countries to mend their ties.
The letter came after Kosovo's PM, Ramush Haradinaj insisted that the tariffs introduced on Serbian imports will not be lifted until Serbia recognizes Kosovo's independence. /ibna/