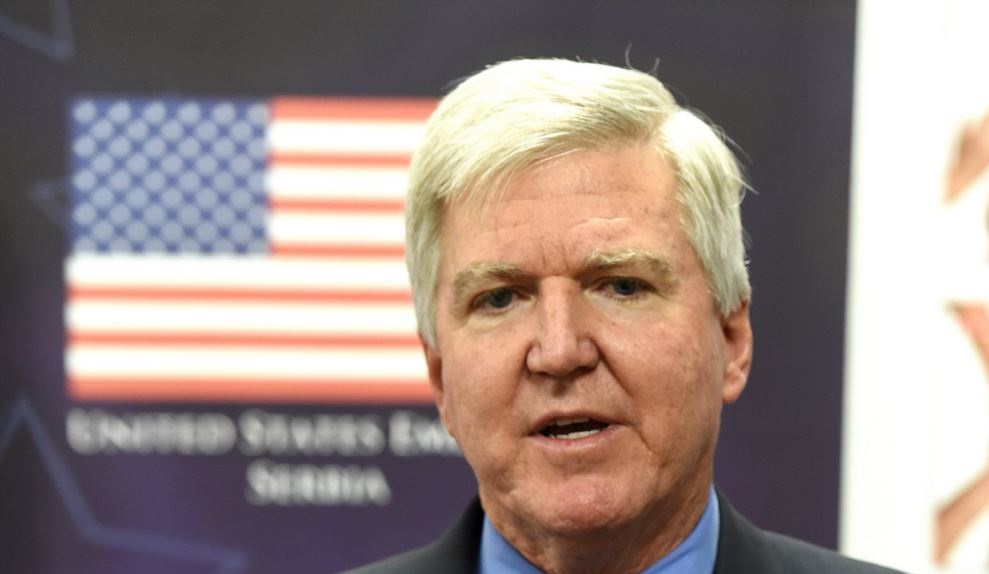 The US ambassador to Belgrade, Kyle Scott said on Wednesday that the US wants to offer Belgrade and Pristina the necessary conditions to find a stable and applicable solution designed to advance security.
Scott made these comments during a conference on "Security Challenges in Western Balkans and Serbia" organized by the Centre for Foreign Policies based in Belgrade.
Ambassador Scott said that the talks assisted by the European Union are entering an intense phase and that the presidents of Serbia and Kosovo, Aleksandar Vucic and Hashim Thaci enjoy the full support of the United States in seeking a peaceful solution.
Ambassador Scott said that these talks along with the issue of the name in FYROM and the situation in Bosnia are the three most crucial issues in the region. /ibna/