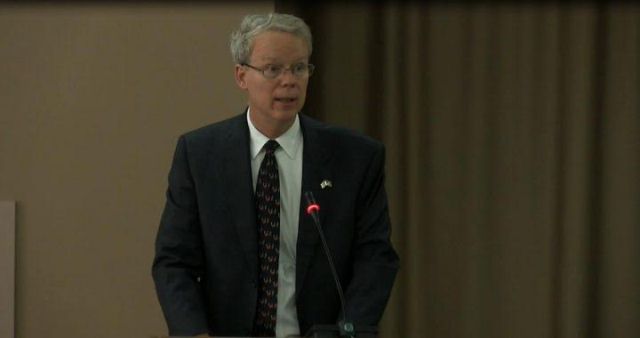 United States of America will support Kosovo in the fight against violent extremism, the American ambassador to Pristina, Greg Delawie has declared during a conference dubbed "Engagement of Civil Society Against Violent Extremism".
Deliawie said that he has never understood why families allow their relatives to join the dark and violent world of extremism. But he also mentioned factors such as unemployment and the lack of perspective for the future.
Besides the perspective for the future and economic development, Delawie said that society must offer young people good alternatives and keep them away from the dark ideologies with which they may be indoctrinated.
"We must work together to build a transparent and prosperous Kosovo", Delawie said reiterating that the rule of law remains vital for Kosovo. /balkaneu.com/