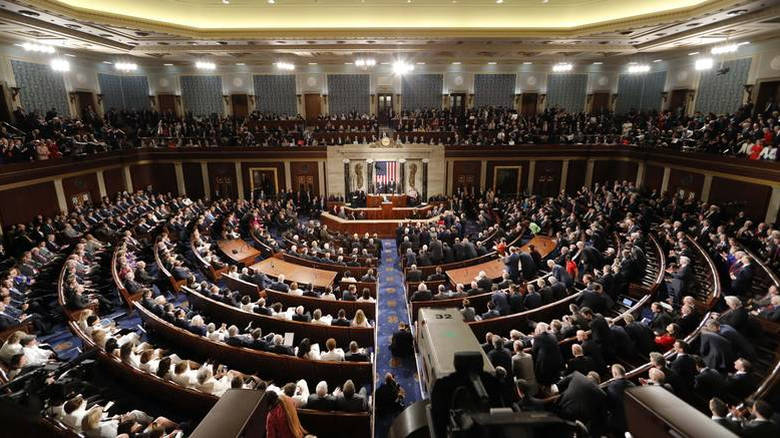 The Senate plenary, by a vote of 71-23, voted in favour of the Draft Appropriation Bills, which includes an entire bill for the EastMEdAct Mediterranean Security and Energy Partnership Act.
The US House of Representatives approved the bill on Tuesday and is expected to be signed by US President Donald Trump on Friday, along with the Defence Budget, which will reportedly take place on a US military base.
The law on the allocation of funds must be signed before midnight on Friday to prevent the shutting down of the Government. The two bills include provisions on lifting the arms embargo on the Republic of Cyprus.
Speaking to AMNA, Democratic Minority Leader in the Senate Committee on International Relations Bob Menendez stressed that incorporating the "EastMed Act" into the budget bill is indicative of the importance of Greece, Cyprus and Israel to the US policy.
As he explained, the incorporation of the bill into the budget has allowed it to be voted on faster and bypass a possible veto.
"I feel we are at a moment when all the stars are aligned in the sky. I believe that there is an increasing recognition of the importance of Greece and Cyprus, along with Israel for the new strategy in the eastern Mediterranean … As such, we have a new day emerging for our relations in the region and for the importance of the countries related with the strategy for the eastern Mediterranean", Menendez said.
Continuing, the US Senator underlined that Turkey's illegal activities helped to consolidate the need for an alternative strategy.
"Nevertheless, I believe that even if Turkey was a perfectly ideal ally, which is not the case, we would still need a new strategy for the eastern Mediterranean", he said.
Referring to the energy dimension of the "EastMed Act" bill, Senator Menemdez noted that Greece and Cyprus have the opportunity to play an important role in Europe's energy diversification, ending its energy dependence on Russia.
The EastMedAct bill places Greece-Cyprus-Israel trilateral co-operation at the heart of US diplomacy's interest in pursuing a holistic review of Washington's strategy in the eastern Mediterranean.
EastMed will connect Israel, Cyprus and Greece with an offshore gas pipeline./ibna