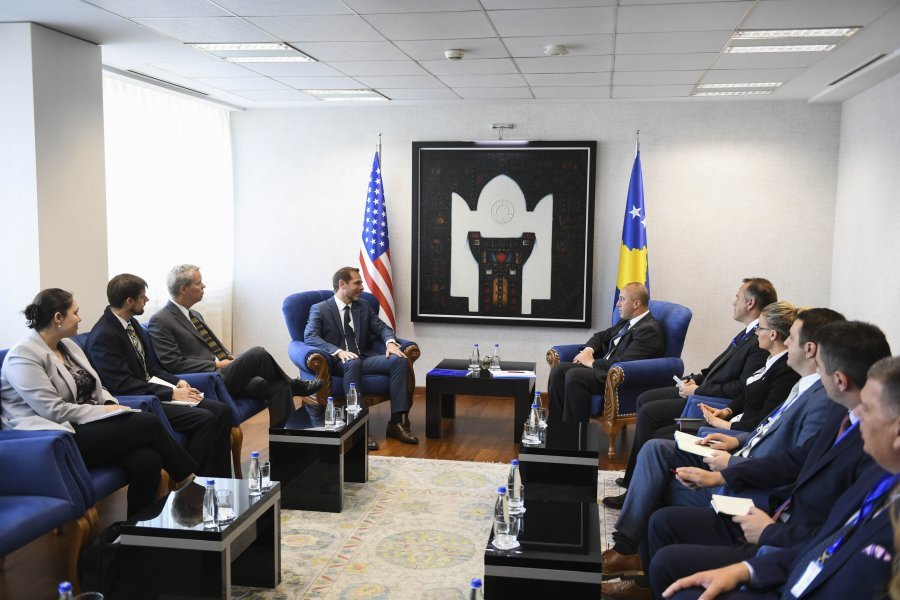 Prime Minister of Kosovo, Ramush Haradinaj has met today with the vice assistant US Secretary of State for the Prevention of Conflicts, Pete Marocco.
During this meeting, Haradinaj stressed that the government of Kosovo is engaged to securing sustainable peace in the country and the region.
"Kosovo has demonstrated its commitment to preserve and fight extremism in the country and this commitment will continue", he said.
Kosovo's PM also said that accession in Interpol would help not only Kosovo, but also the region and the EU in strengthening security and that is is the reason why the assistance given by the US is necessary.
On his part, the US senior official, Pete Marocco stressed the commitment of the US in helping Kosovo in all important processes for the country, while also praising Kosovo's engagement in the fight against extremism and terrorism. /ibna/