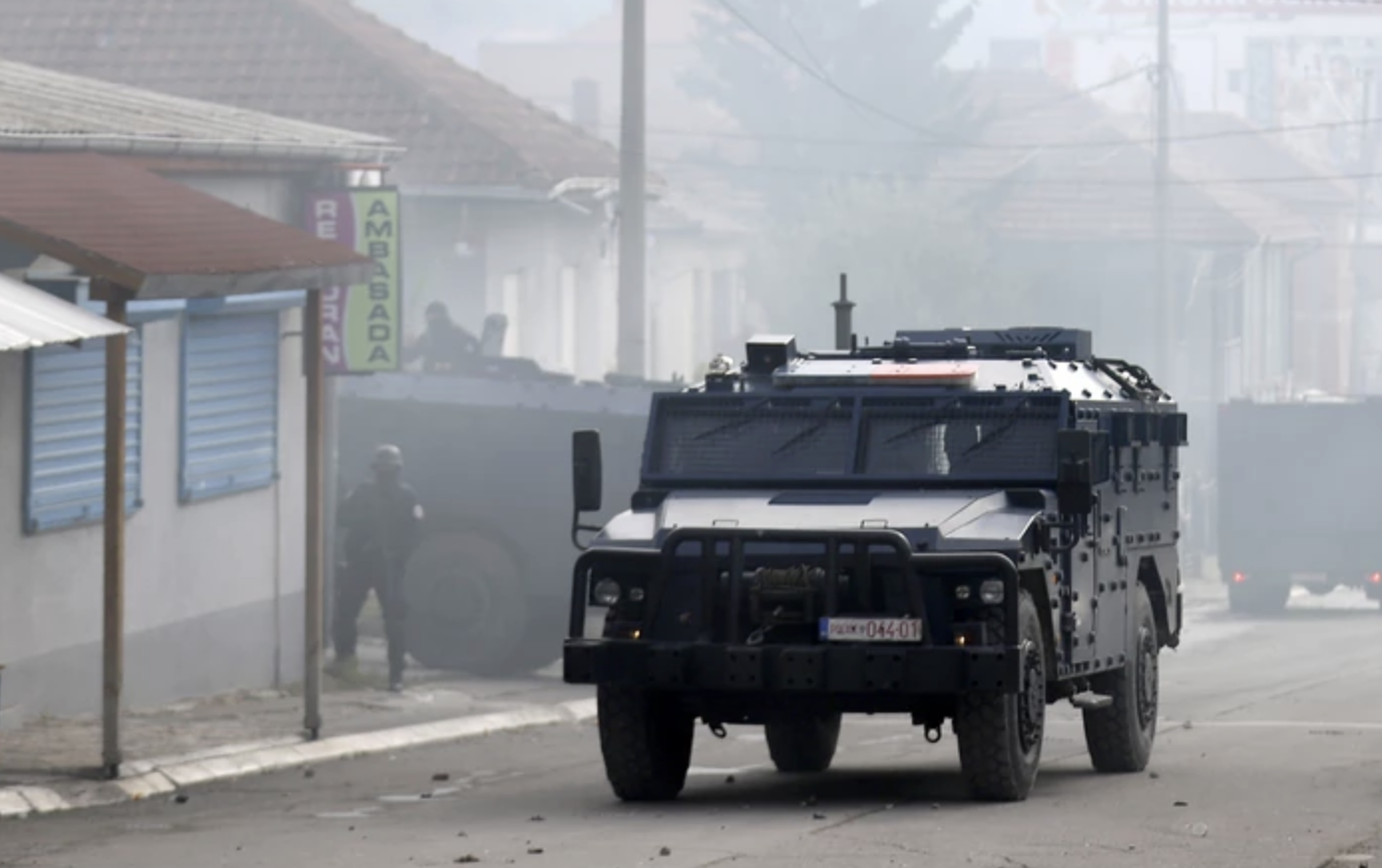 The United States has called for calm following yesterday's events in Kosovo and Metohija and the incursion of special units of the Kosovo Police into northern Kosovo.
"The United States is calling for calm after the events in Kosovo," an unnamed State Department spokesman told Voice of America.
"We continue to work with European Union and NATO partners to help all parties maintain progress in normalizing relations and reducing tensions," the official said.
The US Embassy in Pristina spoke about yesterday's events in northern Kosovo and Metohija, and the embassy spokesman said Washington is concerned because there is a backlash against "the Kosovo institutions' efforts to restore order and peace throughout Kosovo," according to media reports.
The US embassy said violence, whether directed against the government, the media or citizens, is not acceptable and must be prosecuted.
The US embassy called for the situation to calm down, Gazeta Express reported.
The events in northern Kosovo attracted worldwide media attention and they reported extensively on the events and the reactions of officials in Belgrade.
The US AP estimated that the incursion of Kosovo police forces and ROSU special units into northern Kosovo infuriated Belgrade, reporting that 20 people were injured in today's intervention by Pristina's security forces.
An article in the German Deutsche Welle reported that the invasion by Pristina security forces was carried out due to the seizure of allegedly smuggled goods and quoted a Pristina official as saying that "the action was not directed against members of any ethnicity".
The UK's Reuters confirms that media reported video footage of Serbs in northern Mitrovica fleeing tear gas and flash bombs, stating that "a similar situation occurred in nearby Zvečan".
An article by the Russian TASS agency reports that more than ten people were injured in a special operation by the security forces of unrecognised Kosovo.
"The result of the operation ordered by Albin Kurti, prime minister of unrecognized Kosovo, is more than 10 wounded, including Srećko Sofronijević, who was shot and doctors are fighting for his life," TASS reported.
The European Parliament's rapporteur on Kosovo, Viola von Cramon, called on the head of European diplomacy, Josep Borrell, to criticise countries where, she said, the rule of law is not applied.
Von Cramon responded on Twitter to a post by Josep Borrell where she said, "The violence in northern Kosovo must stop immediately.
Unilateral and uncoordinated actions that endanger stability are unacceptable. All outstanding issues must be addressed through EU-facilitated dialogue. We are in contact with Belgrade and Pristina.
"Please criticise countries where the rule of law is not applied. The EU should support countries that fight organised crime and corruption. State institutions that do their job deserve our full respect. The dialogue facilitated by the EU is not about day-to-day police operations," Von Cramon wrote on Twitter./ibna