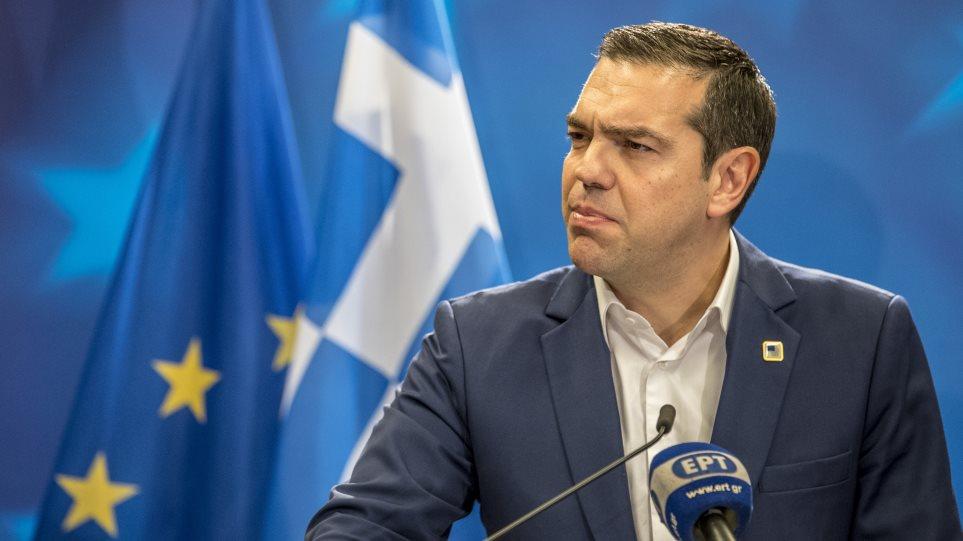 With great satisfaction, Athens welcomed the decision of the European Council in which, despite the objections and controversies voiced by states such as Germany and the Netherlands, there was an explicit reference to "targeted measures", i.e. sanctions against Turkey if it continues the illegal actions in the Eastern Mediterranean and the Aegean.
At a press conference he held after the completion of the Council's work, the Greek prime minister spoke of a "clear decision that shows the serious transition in favour of our national positions and the positions of Cyprus."
The Council's decision that brought smiles to Athens and Nicosia
Specifically, the Council's decision, which was widely supported:
-Strongly condemns the Turkish actions in the Aegean and the Eastern Mediterranean, and in particular, condemns the mining operations announced by Turkey within the EEZ of Cyprus a few days ago.
-Highlights the serious negative impacts these actions have directly on Euro-Turkish relations.
-Decides to take specific measures- including targeted measures- that is sanctions against Turkey.
The European Commission, together with the EYED, will make a comprehensive proposal as to what these measures will be, at the next General Affairs Council meeting in July.
These measures, as Al. Tsipras explained, may concern sanctions against individuals or companies, freezing of dialogue and co-operation in specific areas, and may have significant economic repercussions for Turkey, if it does not immediately stop its illegal activity.
Tsipras warned Ankara that, following the latest EU decisions, it should know "that its attitude and behaviour, if it chooses to continue, will have consequences, will have a price", but pointed out that Athens's goal is to keep open the communication channels, pushing decisively for Ankara to stop the illegal actions.
In the next steps, while waiting for the official Turkish reaction, Foreign Minister G. Katrougalos is expected to invite the political leaders, in order to fully inform them on the developments in both the Cypriot EEZ and Europe.
Weber's nomination has been withdrawn
At the same time, the second piece of good news from the Council for Al. Tsipras is that M. Weber's nomination for the leadership of the committee was "burned". A nomination that, as he said, could not unite Europe as it was "completely divisive". Indeed, he accused K. Mitsotakis, who supported until the end the Bavarian conservative who, according to Al. Tsipras has talked degradingly about the Greeks and has been in favour of negative for Greece positions.
The final decisions will be taken on June 30, at the extraordinary session that is expected to be a marathon. The Greek prime minister reiterated his support for the Socialist candidate Fr. Timermmans, while leaving open the possibility to support a candidacy that could create a consensus./ibna