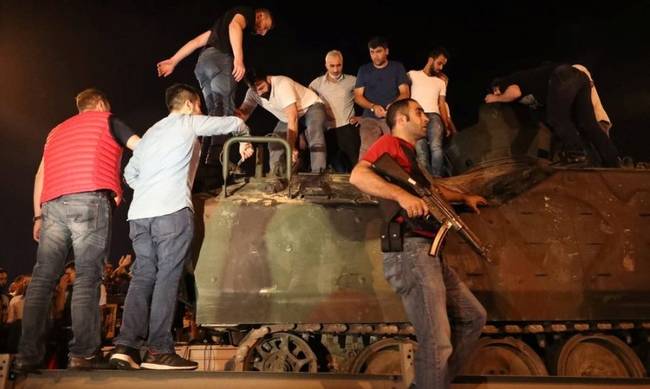 The prosecutor of Constantinople has proposed that the eight Turkish officers who escaped to Greece with a military helicopter after the coup attempt of 2016 and later took refuge be sentenced to three life sentences.
The trial of the 19 former officers, including the 8 who escaped to Greece, continued today in Constantinople with those in Greece being tried in absentia.
The 19 are accused of "attempted coup, attempt to overthrow a legitimately elected government, attempted abolition of the Parliament and murders of civilians" and called for the imposition of three life sentences.
At the same time, for the 8 especially, the prosecutor calls for additional 9 to 15 years imprisonment for "escaping to a foreign country, theft of military material and damage to military material".
At the same time, the prosecutor asked for the case file of the eight to be separated from those of the other defendants as "they have fled to another country".
Mevlut Cavusoglu just a few days ago reiterated that Greece did not return the eight Turkish officers whom Turkey accuses as coup instigators and members of the terrorist organization FETO (Güllenists)"./IBNA