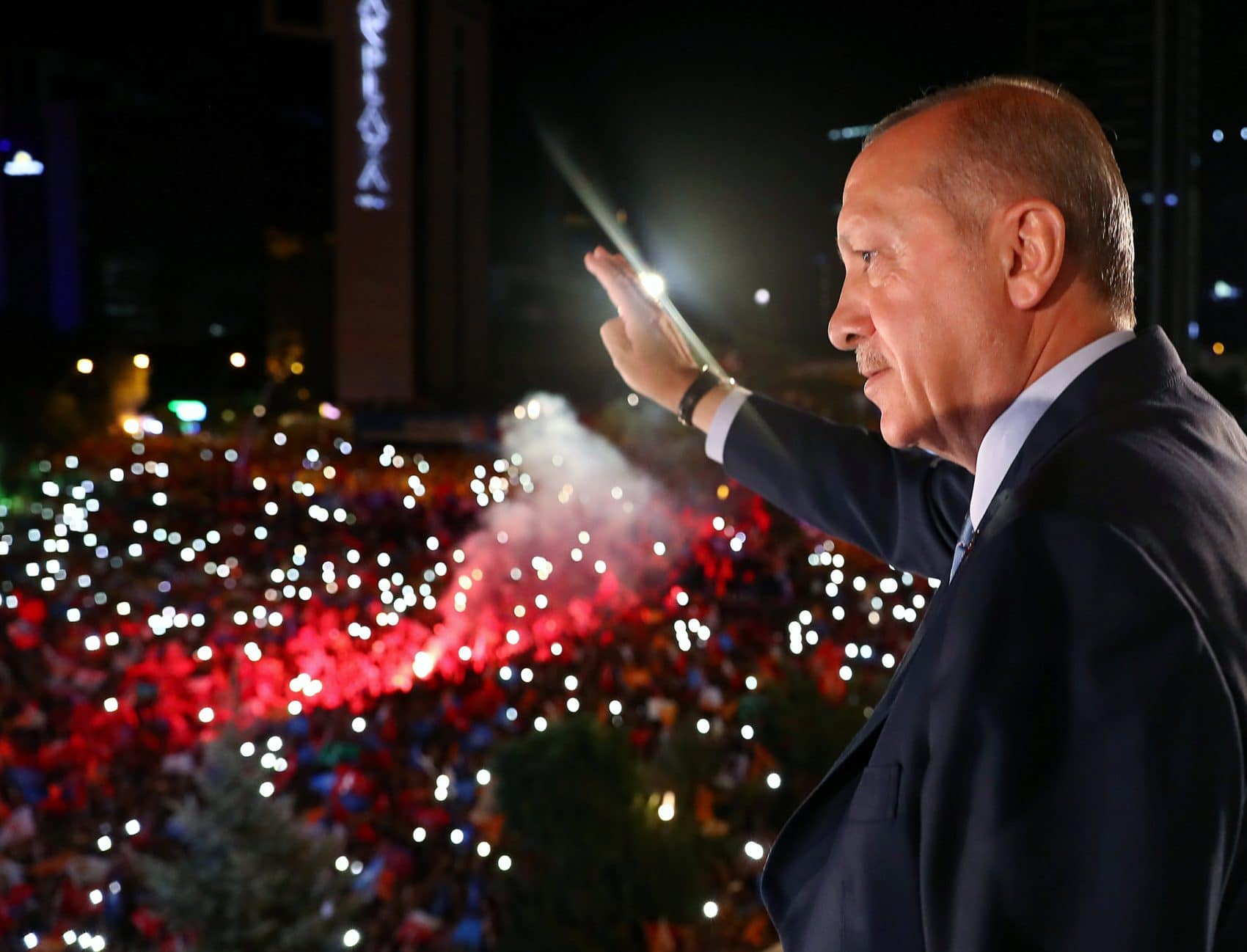 The Turkish president Recep Tayyip Erdogan will take oath on July 9, said presidential aide Ibrahim Kalin on Wednesday when he also announced that the Turkish Cabinet will be announced on July 9, too.
"The first presidential decree will be issued in the time period between the oath-taking ceremony and announcement of the presidential Cabinet. The structure of the new system will be realised.
Following the oath-taking ceremony, Mr. President will visit Anitkabir [mausoleum of Turkey's founder Ataturk]", with the presidential inauguration ceremony to be held on Monday, July 9, at 6.00 p.m. local time (1500GMT) Kalin has announced.
Referring to the biggest and most significant of changes this election has resulted in, the transition to the new political system in Turkey, the executive presidential system of government that 'erased' the prime ministerial post, Kalin appeared reassuring, saying that "the government will ensure a smooth transition", " in accordance with the authority issued by the Grand National Assembly, till the president takes oath", Anadolu reads quoting him.
Apart from the country's officials, the inauguration ceremony will be attended by several foreign heads of state and high-ranking officials.
Turkey's Supreme Election Council (YSK) announced that Erdogan won an absolute majority in the presidential election with 52.5 percent of the vote, while in the parliamentary polls, too, the People's Alliance of Erdogan's ruling Justice and Development (AK) Party and the Nationalist Movement Party (MHP) won 53.6 percent of the votes, also marking a clear victory…. / IBNA