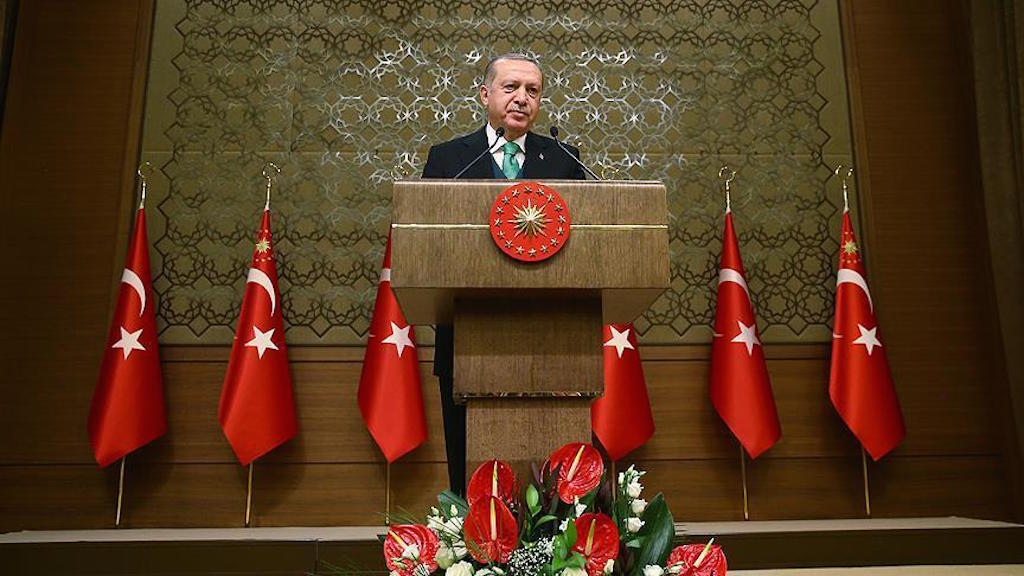 Recep Tayyip Erdogan's public mandate on the "Investment Programme Preparations for the 2019-2021 Period" was published in the Official Gazette (in Turkey) on Thursday, October 11.
Turkey is ready "to implement a new economic programme" the head of state says in the mandate, in order "to preserve macroeconomic stability, raise production", and improve welfare.
Turkish authorities are looking forward to maintaining price stability "while reducing inflation and to further strengthen fiscal discipline", Erdogan has said.
Anadolu reads: Underscoring that Turkey's main target is save on public expenditures and to decrease inflation, the Erdogan's mandate further noted that "new projects will not be included in the 2019 Investment Program except for the compulsory cases within the scope of savings measures."
Ankara will focus on "efficient use of resources allocated to public investments". The president has added that, "Projects which do not directly serve the urgent needs of our citizens and do not directly serve the added value increase in the economy will not be offered." Thus, he sent the message of a stricter control state mechanism driven by the immediate public financial needs and concentrated on the betterment of the system as a whole, that should be reciprocal and compensatory.
Turkey's Development Bank 
This Thursday has already been a "landmark" day in the very recent history of Turkey, since the parliament of the country ratified a bill early this morning that seeks to restructure the Turkish Development Bank.
The new Minister of Finance and Treasury who was currently handed this ministry's portfolio following the recent election (previously, he had served as Turkey's  Minister of Energy and Natural Resources. He is Erdogan's son-in-law) had inclined the public in the country and abroad towards changes the government was examining in order to strengthen the banking system.
This is the tangible example.
"According to the bill, the Development Fund of Turkey will be established under the bank", Anadolu reads.
The DBoT will fund strategic sectors and plans and developments projects with the intention to beef up and support economic growth and the and manufacturing industry…. / IBNA