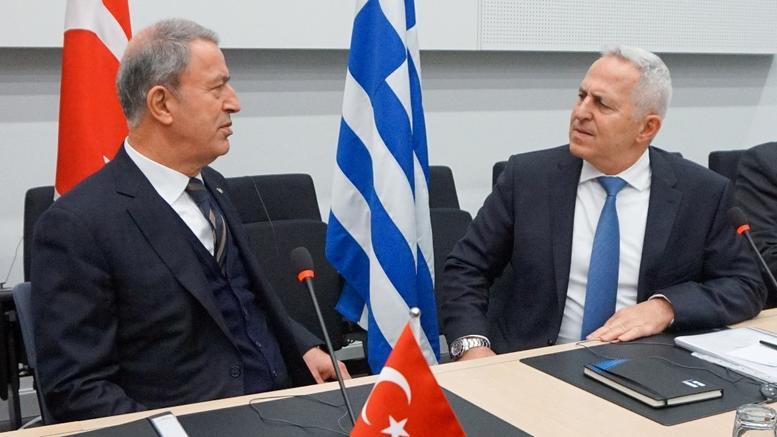 Turkish Defence Minister Hulusi Akar has questioned the airspace of Greece, saying that the situation in the Aegean does not exist anywhere in the world.
"There is no such thing in the world, neither in history nor today, the territorial waters to be at 6 miles but the air space at 10 miles, there is no such thing." The position of the Greeks is "that this has been in force since 1931 and you have not told us anything. Do you know what that means? Greeks always say violation, violation. Our ship is outside the 6-mile limit, we are in international waters, let's say one of our officers has a toothache. They put him to the helicopter that takes off. Because the territorial waters are at 6 miles, the airspace at 10 miles, they say that we are violating the airspace. These are difficult issues to solve, but we have them in front of us", Akar said.
In his speech at the Iftar dinner to the Turkish journalists, Akar said that until now the Greeks were avoiding talking about all the issues that concern the two countries' relations.
"Today's Greek Defense Minister Evangelos Apostolakis was the Chief of the General Staff. We have been discussing since then but "they were throwing the ball off court". They were telling us that "these are political issues, we are officers", etc. Now we said "Evangelos since you have become a politician, come on, let's talk", Akar said./ibna