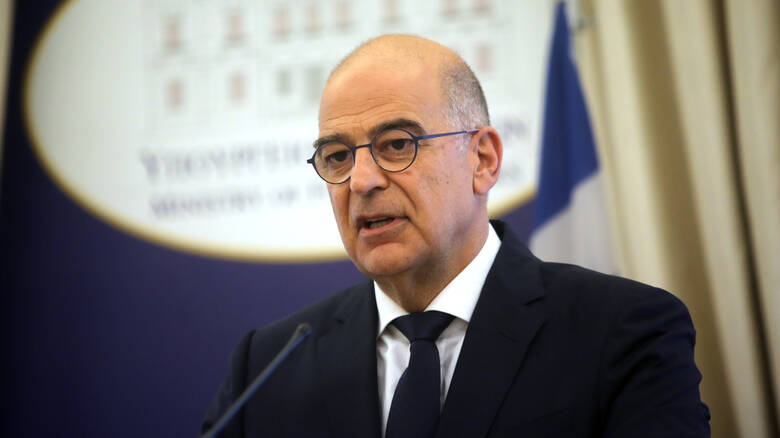 Greek Foreign Minister Nikos Dendias travelled to Geneva today, where he had a chance to talk with UN Secretary General Antonio Guterres.
Referring to the topics that were touched upon during his meeting with the UN Secretary General, Nikos Dendias responded that "the issue of the two memoranda, which were signed between Turkey and the Tripoli government, was discussed, and I had the opportunity to explain the Greek views to the Secretary-General . That is, the fact that, in our judgment, they are non-existent, because they were signed by a government that had no such authorization under the Skhirat Agreement, which governs the existence and international representation of Libya at this time. The dangers for the region that arise from the views that contradict the Law of The Sea and which Turkey imposed on Libya were also addressed".
The Greek Foreign Minister also said that the Cyprus issue was discussed and that he voiced the willingness of the Greek side to assist in any way possible the efforts of Mr. Guterres to resolve the issue in any way requested.
In relation to Libya, Nikos Dendias said he raised the issue with the Secretary-General, who responded that he would refer the matter to the UN legal services in order to have their take on the subject. /ibna