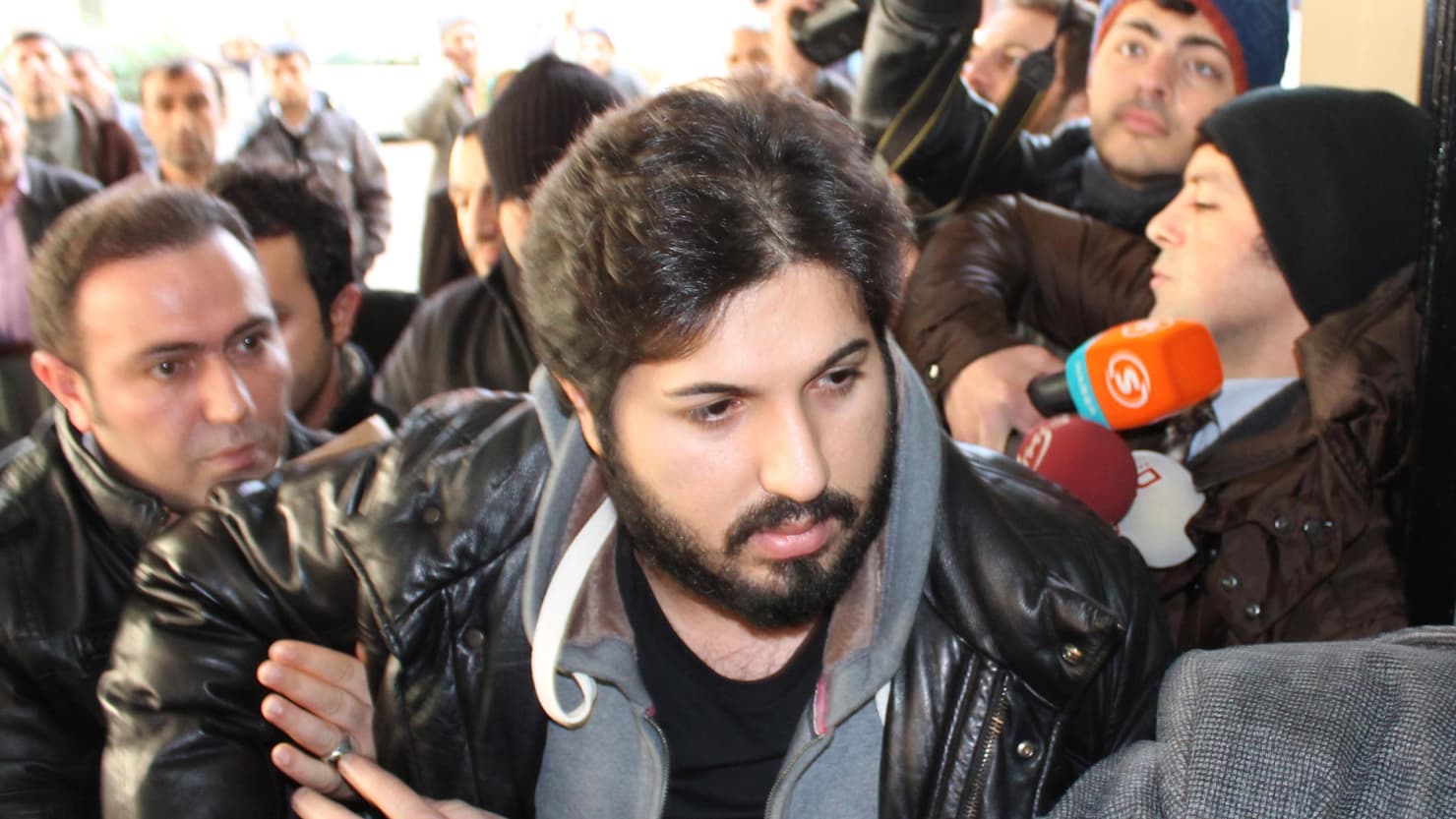 This is how I violated the embargo on Iran – I bribed one of Erdogan's ministers with 50 million dollars – Egemen Bağış helped me open an account in a Turkish bank.
Reza Zarrab, the "deep throat" of the scandal of the Iran embargo violation through Turkish banks began testifying before the U.S. judicial authorities. He began confessing that he was giving several million dollars to Erdogan's ministers, so that they would help (him) with the task of violating the embargo through complicated financial transactions.
The 34-year-old Turkish-Russian businessman, who was arrested in 2016 by the U.S. authorities, is one of the defence witnesses at the trial of the Turkish Halkbank banker Hakan Atilla.  Zarrab admitted he would confess all of his moves in order to violate the embargo against Iran and began to name people close to Erdogan. Up until his arrest, Atilla was serving as the Deputy Chief Executive Adviser of the bank. The Turkish banker has so far denied charges against him while Zarrab describes him as a key-player in the violation of the embargo.
Zarrab confessed that all transactions for violating the embargo were made through two Turkish banks, Aktifbank and Halkbank. "In 2011 and 2012 we began violating the embargo through these banks… I could not open an account and I was assisted by the former minister for EU Affairs and chief negotiator of Turkey in accession talks with the European Union, Egemen Bağış, said Zarrab when the prosecutor showed him a photograph of the former close associate of the Turkish President.
The Turkish-Iranian businessman gave the name of the former Turkish Finance Minister Mehmet Zafer Çağlayan who resigned in 2013. I began to contact him as he was the Turkish Finance Minister, he said. What he confessed and was important is that he stressed he gave 45-50 million euros. Moreover, he said he had agreed to share the earnings 50-50 (with him), "gifts" not included.
These two ministers, along with two other colleagues in 2013, had been forced into resignation when evidence of them receiving bribes from Zarrab had come out. But within a few months, the case in Turkey was closed, after a number of prosecutors dealing with the case had been changed.
Recep Tayyip Erdogan has described the trial in the U.S. as a parody, and the Turkish government spokesman Bekir Bozdağ has stressed that a great part of the evidence is forged and the Gullenist prosecutors as well as Zarrab are people used by the U.S. of A.. Until 2015, Zarrab was receiving awards from Turkish ministers for his contribution to the country's economy and had donated large sums of money to many of Erdogan's wife and son's institutions.
The trial is of great importance because of the mentioned revelations, as it is believed that the American national security has been violated. Turkish political analysts point out that, as confessed in the trial, huge fines could be imposed on Turkish banks, as well as sanctions against Turkey. At the same time, they do not exclude the issue of international arrest warrants for those who worked together with Zarrab and those who received money from him…/IBNA
Photo: AA