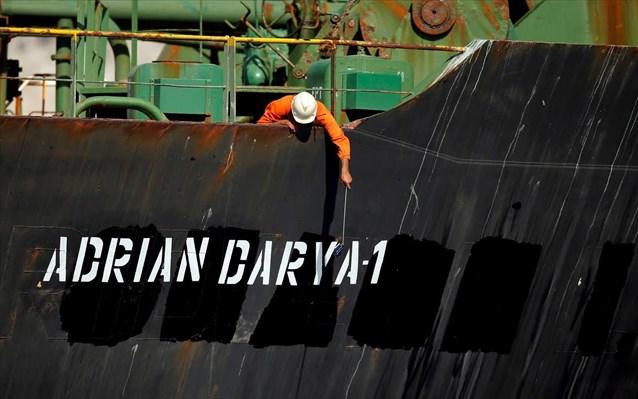 The Iranian tanker Adrian Darya 1 is sailing with 2.1 million barrels of oil in international waters off Algeria and the island of La Palma.
According to the State Department, the oil is destined for Syria and the Assad regime in violation of international sanctions. For this reason, Washington has made it clear that any state that authorizes moorings or provides assistance to the ship will be considered to facilitate the Revolutionary Guards who have been branded by the U.S a terrorist organization.
With the tanker's stated destination being Kalamata, the Greek authorities are closely monitoring the development of the case. After the Minister of Maritime Affairs, it was the turn of the Deputy Foreign Minister in charge of European Affairs, Miltiadis Varvitsiotis, to stress that Greece does not want to facilitate the transportation of oil to Syria and that it does not want its relations with the United States, with "which there is a close working relationship", to be affected.
Miltiadis Varvitsiotis, who pointed out that the destination does not mean anything as it can be changed at any time, explained that because of its large size, the ship "cannot come close to a Greek port, cannot drop anchor at any dock across the country. The ship can enter Greek territorial waters or anchor somewhere", stating that in this case there will be an appropriate reaction from the country.
At the same time, Athens makes it clear that the Iranian government has not made any formal request. "There is no government involvement, it is a private business move, obviously with the support of Tehran", the deputy minister said.
Meanwhile, the Iranian agency ILNA reported earlier that the tanker is owned by Russia and is currently leased by an Iranian shipping company. In any case, the buyer of the oil and the destination of the ship, with the eyes on Washington and the Mediterranean states on it, remain unknown./ibna