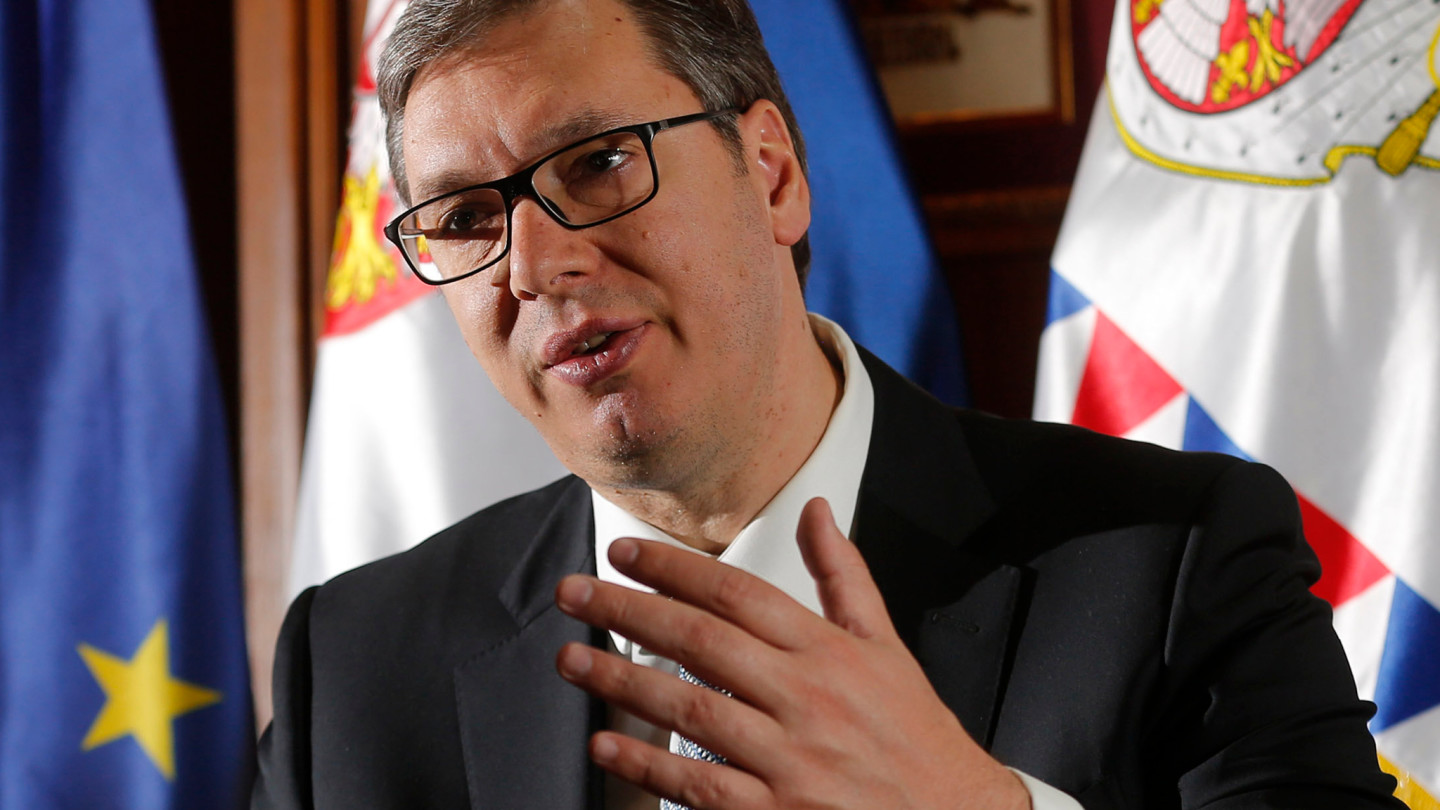 The real author of the letter in which "Serbian mayors" from Kosovo threaten the opponents of the president is actually the president Aleksandar Vucic himself; the threats were the sign of the "beginning of the end" of Vucic's rule, said some of those targeted by the open letter which was published earlier this week.
Ten so-called Serbian mayors from Kosovo (Kosovo legislation sees and approves them as mayors but not the Serbian one)-all of them supporters of Vucic and his Serbian Progressive Party (SNS)- have threatened opposition leaders and monk Sava Janjic, who oppose the president's 'demarcation' plan between Serbia and Kosovo, saying that they "will visit them in their houses and villas". The mayors assume that Vucic's plan may fail due to actions of his opponents; if such a scenario occurs, the mayors "would visit his rivals in order to ask them why they did it to the Serbian people".
"We live in fascism in Serbia, today. That is evident by what goes on (generally in the country), including the letter", said Dragan Djilas, leader of the opposition Alliance for Serbia, who was, among others, mentioned in the letter. Djilas told Danas daily that Vucic was the real author of the letter.
In the letter, mayors appeal to Vucic "to not give up the fight for the rightful compromise and sustainable solution which would represent a better future not only for the Serbs in Kosovo and Metohija, but for the Serbian people as a whole".
Rada Trajkovic, the head of the European Movement of Serbs from Kosovo and Metohija, who was also threatened, said that the letter was the mark "of Mr Vucic's panic". "That's the reality after he has lost the support of the international community with reference to further negotiations on Kosovo. The messages of the so-called Serb representatives… basically reflect their incomprehension of their own responsibility", Trajkovic said recalling that the current president, prime minister, parliament speaker and intelligence head of Kosovo have been appointed with support of Vucic's loyalists.
Trajkovic rejected the possibility that the mayors have been behind the letter. "They are completely illiterate", she told Danas. "They got the letter and simply signed it at the bottom", she explained, adding that "mafia intimidates" Vucic's opponents thus Serbs in Kosovo are worried about their loved ones.
She said that threats resemble the situation prior to Oliver Ivanovic's -a Serb politician from Kosovska Mitrovica- murder last January. At the same time, Trajkovic believes that Vucic's government is panicking. "I am certain that this will mark the beginning of the end of Vucic's rule. I deeply believe so", she concluded.
Last week, the Serbian president announced that he strives for the demarcation between Serbia and Kosovo, but did not give out more details. His remark is interpreted, however, as a plan for the partition of Kosovo and as such it was opposed. Vucic and his associates, including pro-government media, accuse all those who criticise his actions of being traitors and thieves, among other things…. / IBNA