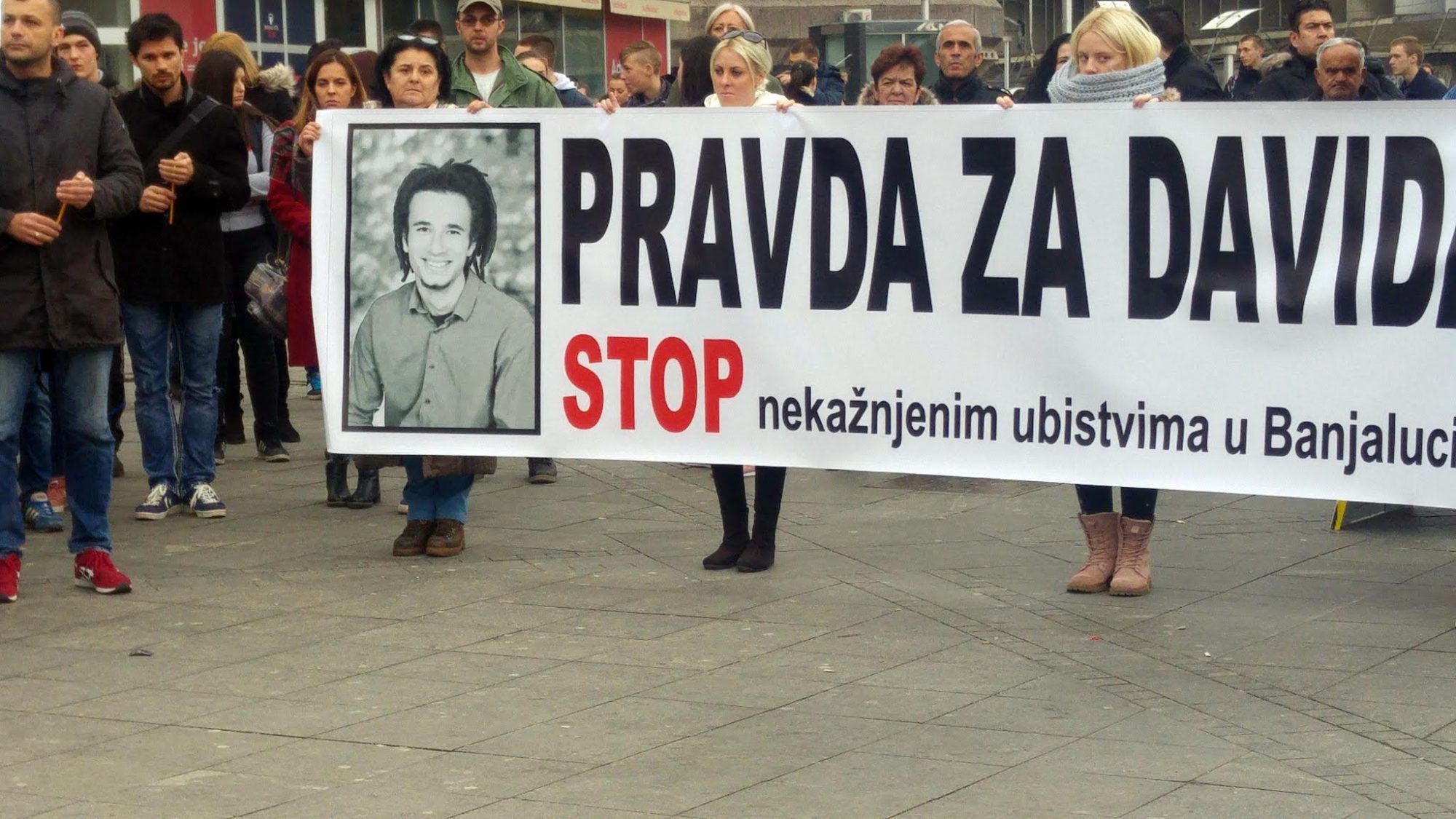 A few hundreds of Banja Luka citizens joined the parents and friends of late David Dragičević (21) who was found dead in the small Crkvena creek, in the city centre. On Moday evening they gathered at the central square to light candles and mourn him.
David was declared missing on March 18 and his body was found on Saturday in the shallow waters at the place where Crkvena flows in River Vrbas. His mother is convinced that her son was brutally murdered and that the killer is a well known figure. She said that David, on the night he disappeared, sent her an sms that read "if anything happens to him, the perpetrator will be F. Ć."
For several days his parents, friends and dozens of other citizens were searching for David. At first, according to investigation evidence the young boy seemed to have visited the coffee bar downtown where he had been caught up in a fight with several other young men. Nothing was heard of him after that incident, until the moment people informed the police to report that a body had been found lying in the water.
At the press conference, on Monday, police officers stated that David had a fight and after that he visited another coffee bar. Then he robbed a house and left to go to his place.
"All this was determined by watching the surveillance camera tapes that have been placed in various places around the city from which David passed. We are sure that he committed the robbery because several items stolen from the house were found in his pockets," police inspector Darko Ilić said.
According to the police investigation, after the robbery, on his way to home, David went to the small bridge over Crkvena creek and, unknown how, fell in the water where he drowned.
Judicial pathologist, Željko Karan, said that David had several haematomas on his body, which most probably were caused by strokes during the fight he had.
"He also had several post-mortem injuries on the hands, caused by stones at the bottom of the river",  said Karan.
Asked if it is possible that the haematomas were caused by any possible fight on the bridge, Karan confirmed that it is possible indeed but that it "could not be determined during the autopsy". Despite this fact, police officer Ilić said that for them it is clearly an "accidental death".
The crowd on the city square demanded the continuation of the investigation until the police find the perpetrators. It was said that the person named "F. Ć." by David, who allegedly threatened him on the night of his death, is the nephew of a high ranked Republika Srpska Ministry of Interior affairs official, but the Ministry denies it. David's father, Davor Dragičević, is devastated, he does not blame anybody but expects the full truth about his son's death… / IBNA