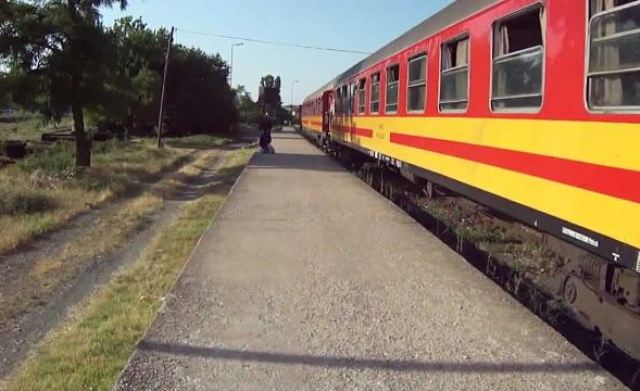 Railway workers in FYROM have entered the third day of strike due to the fact that no salaries have been paid by the company in charge. This strike has blocked railway transport for passengers and goods in the country.
According to the head of Railway Workers' Union, Georgi Ilievski,  only two passenger trains are operating for the moment.
"The strike will continue until the company pays a salary and a half or two salaries which have not been paid", Ilievski said.
Macedonian Railways said that during this week, a salary carried forward from last year will be paid and within a short period of time, the other salary will be paid too.
This company stresses that the railway system has suffered 5 million euros worth of damages in 2016, due to the blocking of the railway by refugees in the southern part with Greece, making trade and transport between the two countries impossible. This company said that in cooperation with the government, they are looking to find a long-term solution. /balkaneu.com/