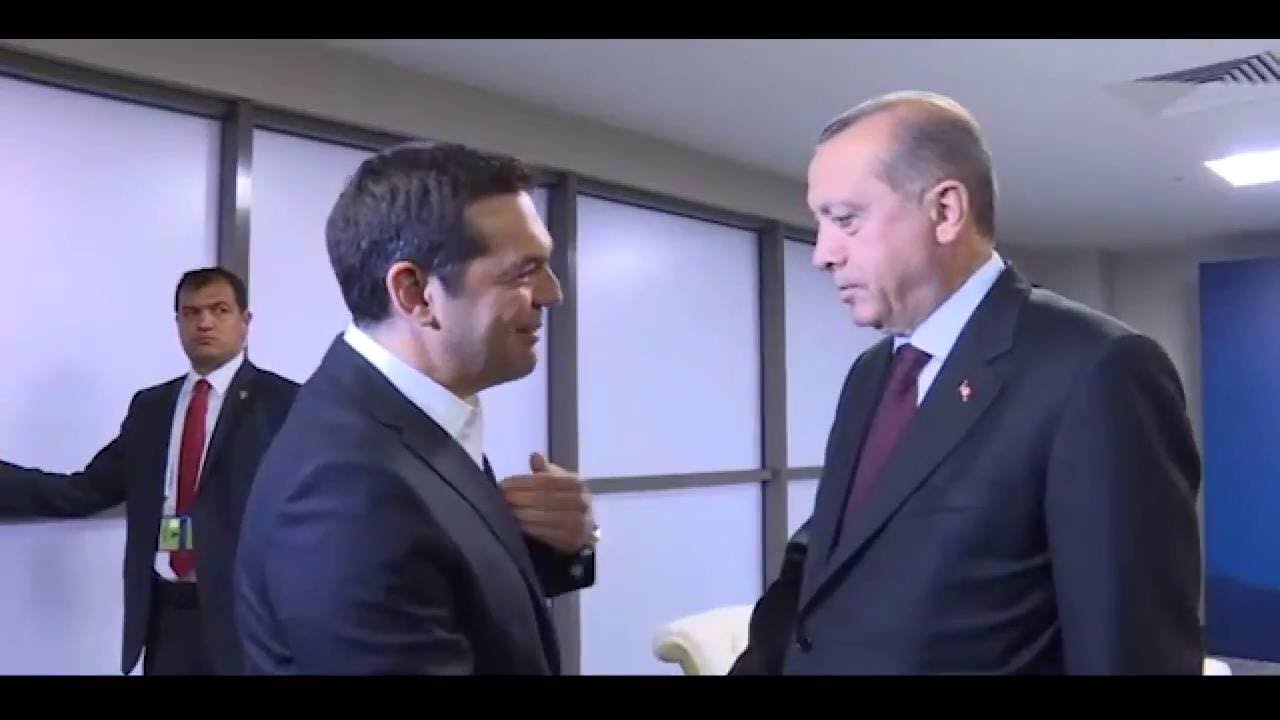 After having  closely followed all the meetings of Turkish President Recep Tayyip Erdogan with Alexis Tsipras, I can say with certainty that there is a special relationship between the two leaders. Something that can not be reflected in the photographic snapshots that capture the moment and of course always through the prism of communicational policy.
The Turkish President has a special appreciation of the Greek Prime Minister. As one of his close associates explained to IBNA in Beijing, Alexis Tsipras is one of the few leaders he respects and appreciates. When I asked him about the reasons behind this appreciation, he noted that Erdogan is a highly political being. He has gone through all levels of political life, has been persecuted for his ideology and has managed not to lose any electoral confrontation he has participated in. This in itself places him among politicians who have a strong political criterion and, based on that, his associate has said he has ranked Alexis Tsipras among true politicians who should be respected. Asked by IBNA, other Turkish politicians, too, have expressed the same view.
Although these confidential words may be either exaggerated or targeted, IBNA's reporting has revealed that during meetings of the two leaders, the Turkish President has pleasantly surprised the Greek delegation and the Greek Prime Minister. During the September 2016 meeting, Recep Tayyip Erdogan informed Alexis Tsipras that the Europeans would try to ditch the EU-Turkey Agreement while he proposed (reaching) a bilateral agreement between Greece and Turkey for the decongestion of the islands from the migrants and refugees, something that the Euro-Turkish Agreement would not allow to happen.
At the same meeting in New York, which had lasted for more than two hours, the Chief of Protocol of the Turkish Presidency entered the conversation room, telling Recep Tayyip Erdogan that they should call it a day (with Tsipras) because it was time for the meeting with the Prince of the UAE. Showing how annoyed he was, the Turkish President answered in a sharp way, saying "right now I am busy". During the May 2017 meeting in Beijing, recognizing that the long-served rhetoric of doubting the Lausanne treaty created problems in bilateral ties, he had stated that he would support the treaty, ending (there and then) any further reference to this issue.
Recep Tayyip Erdogan is a clever politician who understands that co-operation with Greece is a one-way case and he desires it. Straight across him there is Alexis Tsipras who wants the exact same thing, so that the two countries are able to overcome all existing problems between them, which are numerous. However, as a senior Greek government source has highlighted while talking to IBNA, Turkey wants such a cooperation in which it can hold the leading role; something that can not be accepted by the Greek side. Such a co-operation must be on equal terms, the sam source noted.
If they let go of the present cautiousness, the chemistry between the two men could lead to a model of co-operation in the region. The willingness is there and it is in the hands of Erdogan and Tsipras to realise it on the basis of international legitimacy. Despite the fact that most Greek media doubt the Turkish President's policy, it must be stressed that during his rule there has been no hot pursuit between the two countries…/IBNA