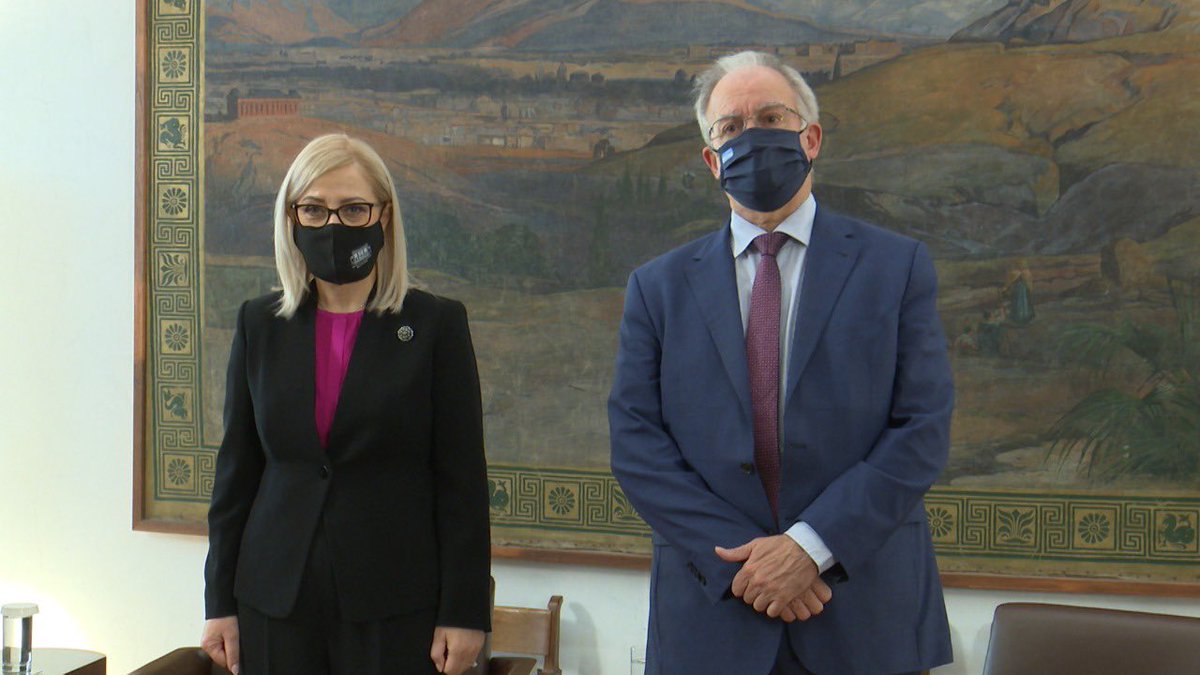 The Speaker of the Albanian Assembly, Lindita Nikolla is paying an official visit to Greece, where she met with the Speaker of the Greek Parliament, Constantinos Tasoulas. In this meeting was discussed the strengthening of cooperation between the two parties, while Tasoulas congratulated Nikolla for the new task. Nikolla praised the support that Greece has shown for the European journey of Albania.
"Greece is a precious neighbor, a historical and stable friend, an important partner of Albania on the path to democracy, progress and European integration. The cooperation between our two countries is strategic and we are determined for it to continue to be strengthened in the spirit of good neighborhoodness, for the benefit of our common interests, close partnership in NATO and a common European perspective. Albania is grateful to Greece for the great, clear and determined support of the European integration process, the opening of negotiations and we are convinced that we have this support for holding the first Intergovernmental Roundtable during the Slovenian Presidency, within December 2021. Countries connect the two strong bridges of friendship: the Greek minority in Albania, which enjoys all the rights enjoyed by Albanian citizens and the community of Albanian emigrants in Greece, which constitute the largest community of foreigners and for thirty years contribute for their families, for the economies and welfare systems of both countries ", said Nikolla.
According to the press office, Nikolla thanked Tassoulas for the help that Greece made available to Albania to cope with the consequences of the earthquake of November 26, 2019 as well as for the donation of over 120 thousand doses of vaccines, helping to cope and get out of Covid-19 pandemic.
Meanwhile, Nikola also stressed the mayor of Athens, Costas Bakoyannis.
Lindita Nikolla is in Greece, where she will participate in the Conference of Speakers of Parliaments of the member states of the Council of Europe, which takes place in Athens, on October 20-23, 2021./ibna