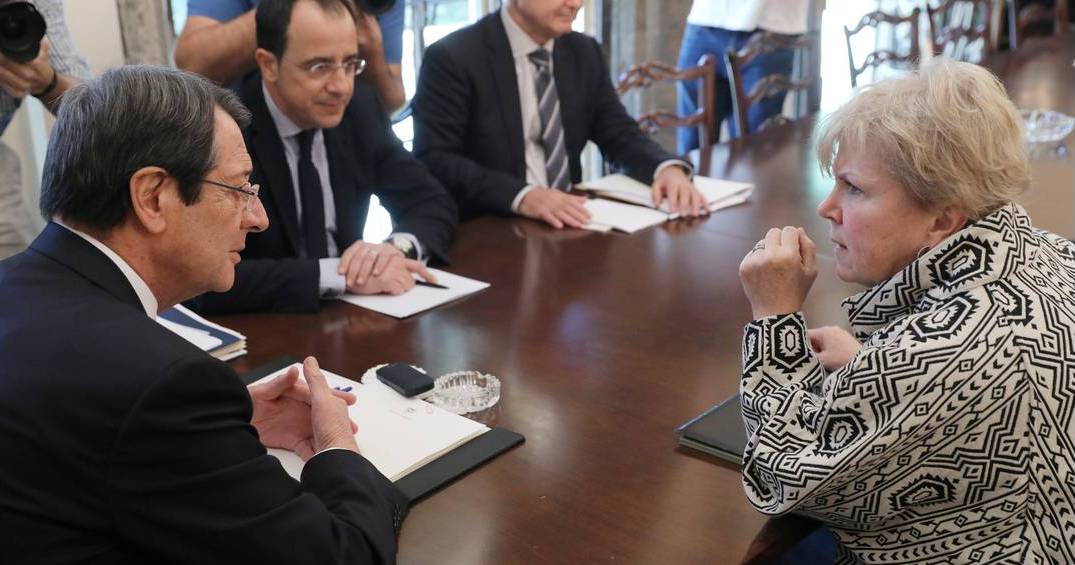 What they say in Cyprus about the news around Nicos Anastasiades
By Michalis Michael
President Anastasiades today held a meeting between the Cypriot Government's Cabinet of Ministers. Following this, the government spokesman Prodromos Prodromou was invited to comment on how negotiations on the Cyprus issue could be launched, amid growing Turkish provocations, for which he stated: "What we are facing right now is that, in about a 10-day period we will have further consultations with Miss Lute; we hope that with her presence here and the discussions that will take place, the necessary next step will be made -as the UN Secretary-General awaits- so that negotiations on the Cyprus issue can be reopened".
"We believe", as he said, "that the radical solution to the destabilizing activity Turkey has taken on, will be to resolve the Cyprus issue based on the international law, the UN decisions and resolutions and what applies to any European country. In this way we will enter a new basis of relations; of course, reaching an agreement and relaunching negotiations is linked with the fact that, by then, a different atmosphere will have been created."
"Therefore, we are expecting – this was the President's position from the very first moment and even after the meeting with the Turkish-Cypriot leader – that Turkey will also respond to what is expected from it, that is to be willing to reopen negotiations, and to create an appropriate climate for them to be held", the government spokesman added.
Regarding the media reports
Lately, a round of discussions has surfaced in Cyprus over the publication of a journalistic consortium of an anti-corruption NGO based abroad (OCCRP) regarding the Cypriot President. These publications, which the Cypriot government considers drab and slanderous references, place the President's former law firm in the middle of transactions involving companies that appear to have participated in Laundromat, with the assistance of the law firm named after Nicos Anastasiades, back when he was still in charge of the office. The report noted that the evidence did not reveal any infringements of the legislation.
In a reporter's remark following today's Cabinet meeting, that the NGO that referred to the President and his former law firm claimed in a statement that its report cannot be slandered, since it is based on documented evidence, he replied that "as stated in the publication of this Organization, right from the beginning, they themselves write that the President – I am not talking about any law firm – is not in any way involved with the breach of the law»./ibna