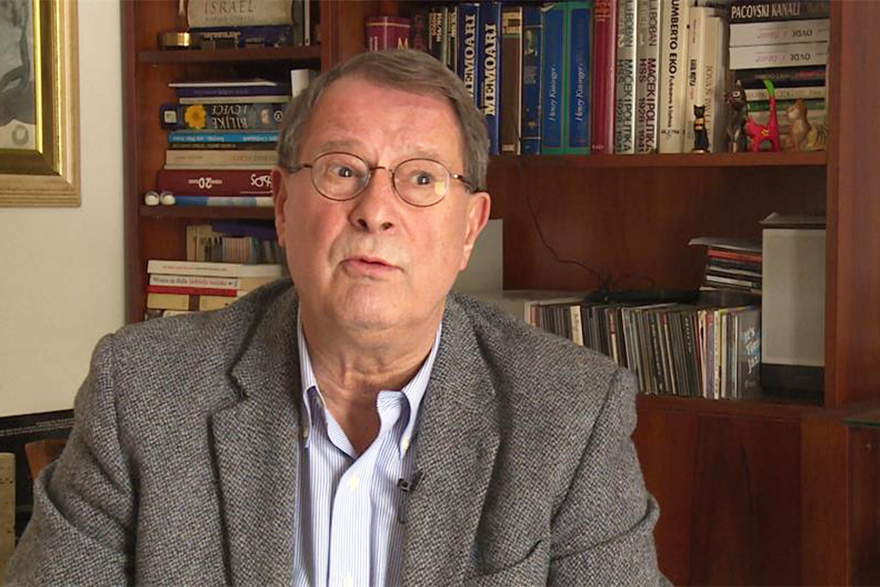 President Aleksandar Vucic's allegation that his so called Kosovo plan has failed due to its rejection by the Serbian public is politically irresponsible, according to an analyst. Vucic's unclear plan, widely interpreted as demarcation plan, has not failed due to the rejection within Serbia, but rather the firm rejection of the "strongest European Union members", said foreign policy expert Bosko Jaksic (photo).
"Short and unclear. 'I strive for demarcation with Albanians', said Vucic on August 9 2018. 'I have presented my plan in Brussels', he said on October 30 2018. But he did not present it before the citizens of Serbia. Nonetheless, this did not stop him from accusing his own citizens for the failure", N1 TV commented, recalling the President's statements.
"Why have you been attacking it (the plan) from the very beginning? How can you attack something for which you have not heard anything about? You cut my head… in metaphorical terms", Vucic said on Sunday in an interview.
Bosko Jaksic said that Vucic's "cutting head" statement represented a kind of political suicide. "Why should this people, totally deprived of information on Kosovo by that very same president, cut his head", Jaksic told N1. "The people could support or improve (the plan)".
Vucic added another sentence to his "cutting head" metaphor.
He, namely, said that Kosovo would "get independence and sovereignty in the whole of its territory … not because I wanted so, or because I am going to recognize it". "Now I am asking you what the solution is", Vucic went on in his statement which is widely seen as blaming his own nation for his failure.
The opposition has sharply criticized Vucic
"Now there is not a single reason for Pristina to settle for less than what Vucic said they would eventually get. This is not how international negotiations are led. He undermined Belgrade's negotiation position", said Popular Party leader and former foreign minister Vuk Jeremic.
Belgrade next moves remain unclear. According to some observers, Serbia will continue to strive for demarcation/territories swap.
Jaksic says, however, that demarcation is a "defeated idea". Vucic should resign or invent some other plan that could be more acceptable for the EU's most powerful countries, he concluded./ibna