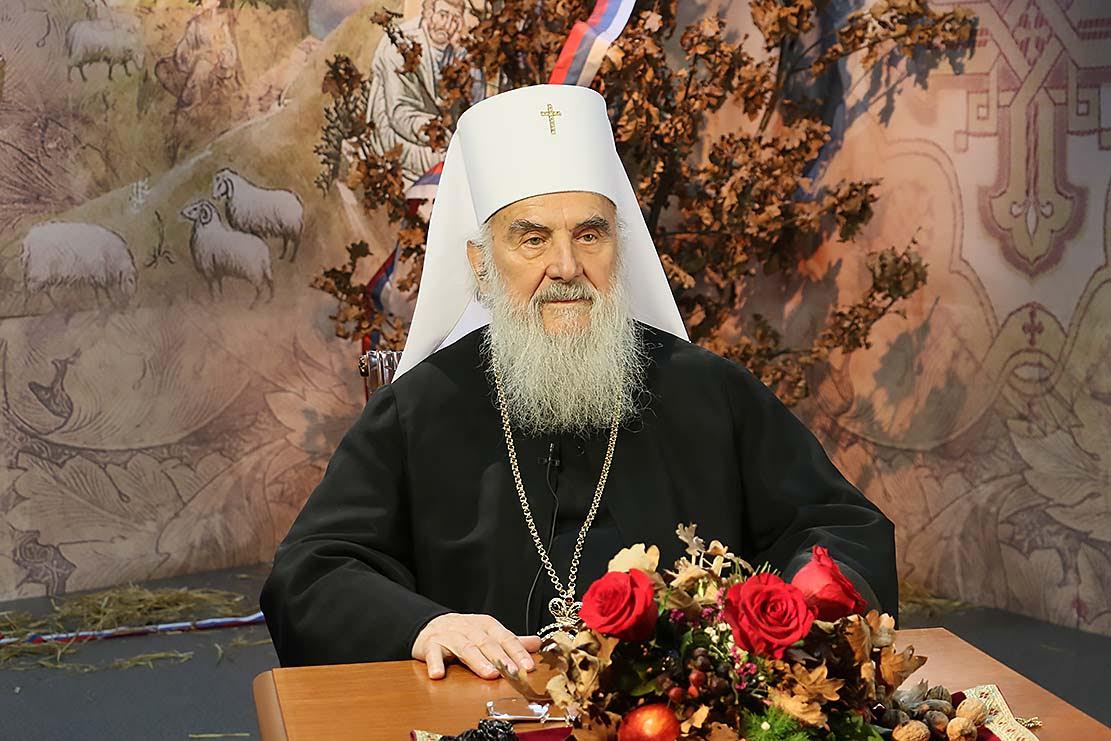 Serbia makes great efforts to defend and preserve Kosovo and Metohija; however, European and American strongmen are deaf and cannot hear justice and truth, said Irinej, Patriarch of the Serbian Orthodox Church (SPC). At the Pecka Patrijarsija monastery in Kosovo and Metohija, the Patriarch said that the Serbian province "has been under occupation for a long time".
Irinej spoke at the beginning of the SPC's highest dignitaries' session, which regularly occurs in May.
"By the will of the strongmen of this world, our holly Kosovo and Metohija land has, first, passed through great suffering, greater than all others in its history; in the end, it has been separated from Serbia and proclaimed to be independent Shiptar country, or, at least (of) a country-to-be", he said.
His Holiness the Archbishop of Peć, Metropolitan of Belgrade and Karlovci used the Serbian pejorative term "Shiptar" for Kosovo Albanians.
He also referred to previous persecutions against the Serbs in Kosovo and Metohija; "in the central parts of Kosovo and Metohija there are no Serbs at all".
In the Patriarch's words, "the greatest problem for us" is the low number of Serbs in the province. "In Prizren, there are a few dozen of Serbs, and there is a similar situation in Pec, Pristina, Urosevac, Djakovica… Very few of those expatriated want to return, and those who want it do not have their homes there anymore".
Irinej said that the Serbian government has extensive funds "for the people and Church in Kosovo and Metohija". He praised the help of individuals such as Arnaud Gouillon, a Frenchmen who has founded the Solidarité Kosovo organization.
Last year, Gouillon said that 12,000 donors from France had backed him, and that his help for the Serbs in Kosovo and Metohija over the last 13 years had been worth millions of euros.
The fact that SPC holds its session in Kosovo and Metohija is a "great encouragement for the Serbian people", His Holiness concluded…. / IBNA