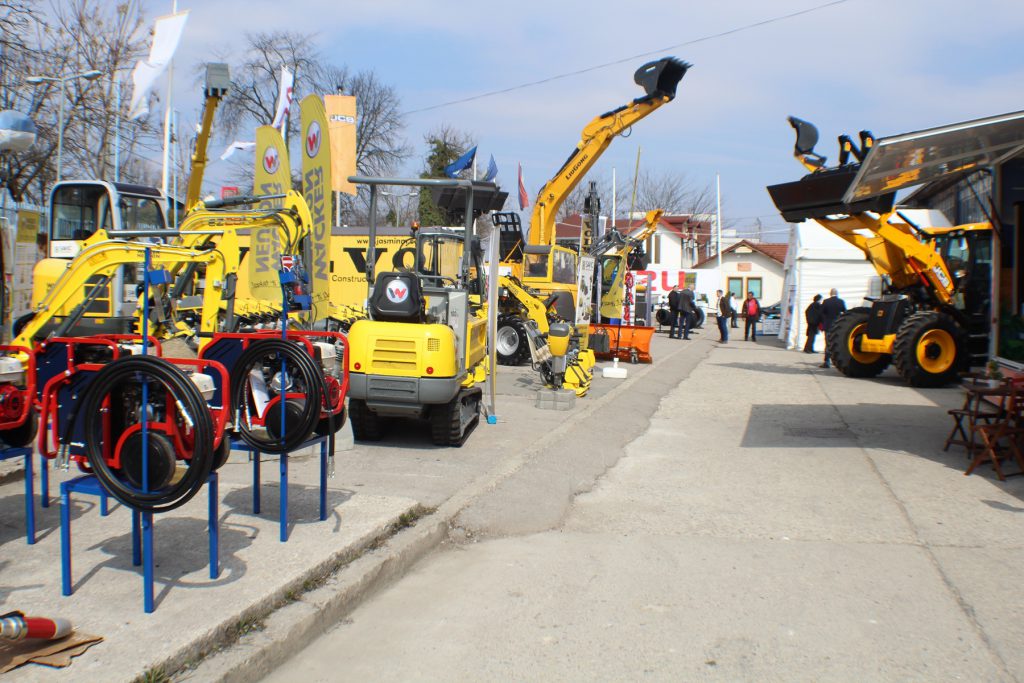 Opening ceremonies of three fairs, in Banja Luka and Sarajevo, announced that the season of similar events in the country definitely begun. In the next few months, companies from all areas of the economy will have a chance to show what new they can offer to their consumers.
Traditional "Grames-DEMI" fair, with the participation of exhibitors from construction and electromechanical industry, was opened at ​​Banja Luka Fair for the 21st time. About one hundred exhibitors from the region participate on this fair along with partners from Austria, Italy, Germany, Russia and China. In addition to these traditional fair events, in the same space, opens the first International Fair of decor and design.
RS Minister of Planning, Civil Engineering and Ecology, Srebrenka Golic, said at the opening of fairs in Banja Luka that the construction industry last year recorded a fall in investment, especially in the last quarter. However, the continued construction of the highway Banja Luka – Prnjavor has already improved this image. The situation will be further improved with the construction of planned highway Sarajevo – Belgrade, which will mostly go through the RS.
"These works will be an opportunity for local companies to hire large numbers of workers to build these and other objects, such as hydro power plants Dabar, Ulog and others", Golic said.
She announced that the Ministry will soon begin discussions with partners on the method for shortening deadlines and simplifying procedures for construction industry. One of the plans is the introduction of "electronic building permit" but the beginning of this operation should meet many preconditions.
At the same time, when the fairs in Banja Luka were opened, Skenderija Hall in Sarajevo hosted the opening ceremony of the International fair of furniture, interior and exterior design and related industries called "Interio 2017". This is one of the oldest fairs in BiH and this year the exhibitors have the opportunity for 34th time to meet  their business partners.
At the opening of the Fair Minister of Development, Entrepreneurship and Crafts of the BiH Federation, Amir Zukic, said that this is an event dedicated to the wood industry as a strategic industry in BiH, which annually has a significant share in exports.
"Together with the metal industry, wood industry represents the largest export and strategical potential in  BiH", Zukić said.
The organizers of the Fair say that in the next few years they will make changes in Skenderija Hall to increase the surface and to provide the conditions so that Sarajevo becomes a Fair city. The Fair was attended by a large number of exhibitors from BiH and foreign companies which have offices in the region. Among them are renowned companies such as Minal, Burotime, Primus Balkan, FEF, BK Linea Trade, Bellona, ​​Malak Group, Zart, Eco company, Enza home, Maoles, B.P. The Eurogroup, Alfa Tex, Challenge and Cube./IBNA