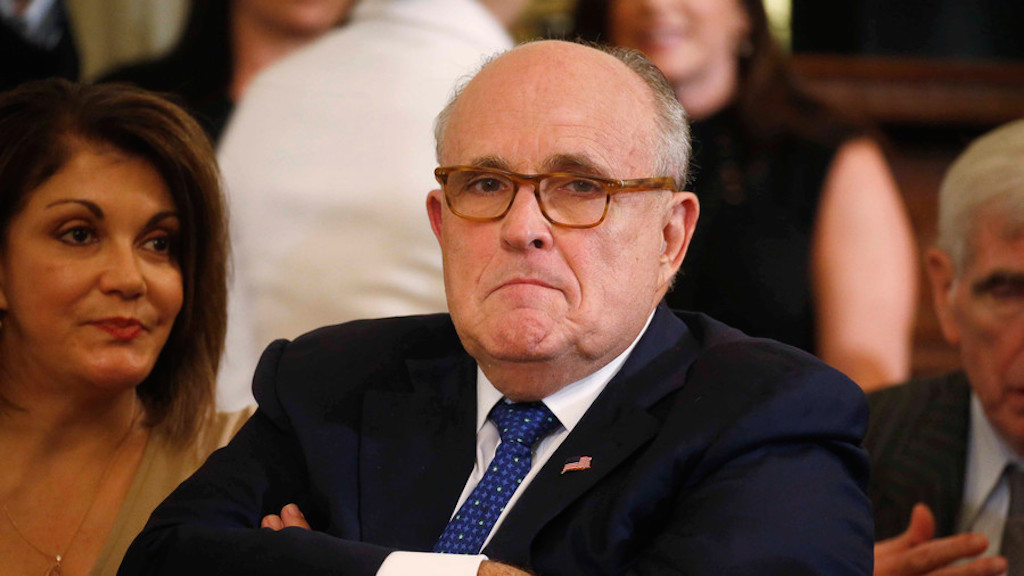 First he sends a letter to the Romanian president, Klaus Iohannis, that concerns the state's Justice system.
Then Politico.eu reports that Trump's lawyer (Rudolph or Rudi Giuliani) got paid to send this letter to the Romanian head of state about the protocols signed by the Prosecutor General's Office and SRI. Giuliani told POLITICO on Tuesday that his letter "was based on a report I reviewed" by former FBI director Louis Freeh, founder of the Freeh Group International Solutions (a global risk management firm serving in the areas of business integrity and compliance, safety and security, and investigations and due diligence). "They are paying my fee", is what Giuliani said of the Freeh Group. However, as romaniajournal.ro says, "He would not say how much he was paid or whether the Freeh Group retained him on behalf of a client, and he directed further questions to the Freeh Group, which did not respond to multiple requests for comment."
On Thursday, the online edition of The New York Times reports that "Mr. Giuliani said on Wednesday that despite representing Mr. Trump he was 'still an independent lawyer and consultant.' He said the work involving Romania was through his security company, Giuliani Security & Safety, which had been retained by Freeh Group International Solutions, a security company run by Louis J. Freeh, a former director of the F.B.I.
Regarding the letter sent to Romania, Giuliani explained that "It has nothing to do with the U.S. government. I advise on security, law enforcement and terrorism in many different countries. Private lawyers for the president have all had private practices."
Another American paper, The Washington Post in a way contradicts Trump's lawyer, reading that "A letter that Rudolph W. Giuliani, one of President Trump's personal attorneys, sent to Romanian officials opposing a corruption crackdown in that country has drawn the attention of the State Department and renewed questions about his continued work for foreign clients while representing the president."
"Giuliani's letter caused significant ripples in Romania and raised questions about his decision to work for foreign clients while serving as one of Trump's chief attorneys dealing with the Russia investigation. It also put him in opposition with the State Department, which has supported efforts to prosecute corruption in Romania", the article reads…. / IBNA
Main Photo (File): Rudolph Giuliani