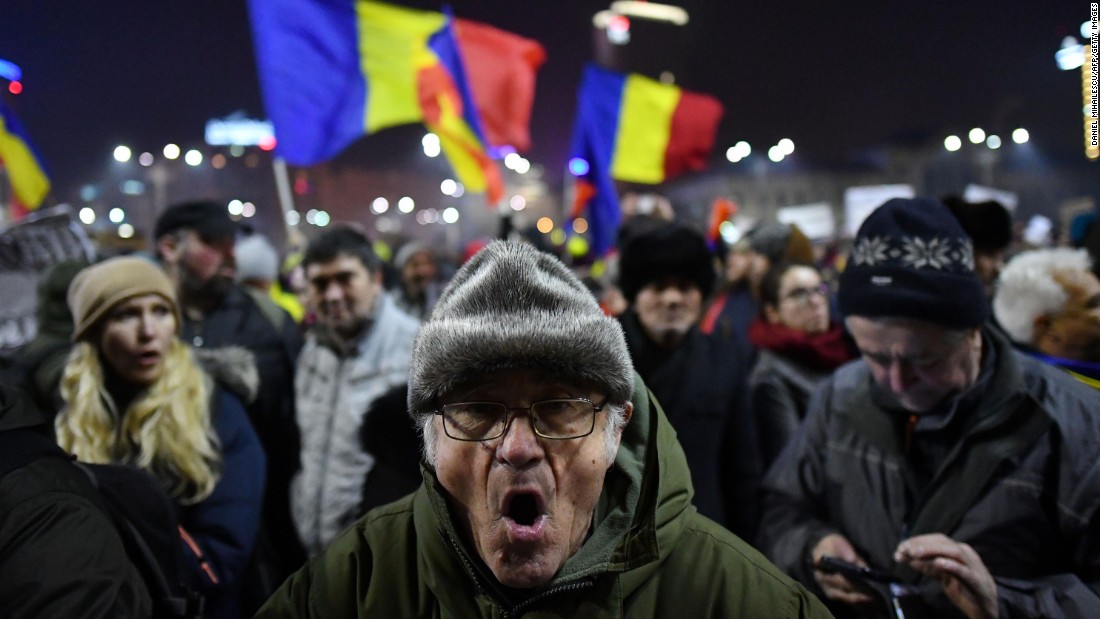 Romanian leadership has repeatedly shown signs of being prone to censorship.
"Since the overthrow of Nicolae Ceaușescu in December 1989, Romania has made great progress toward the development of a free and independent press. Today, a multitude of newspapers and periodicals representing a variety of viewpoints are free to publish without fear of censorship. The Romanian Constitution guarantees freedom of expression, prohibits censorship and bans the suppression of any publication.
Despite the progress that has been made to ensure an independent press both in practice and in law, there is troubling evidence of official harassment of journalists whose views are critical of the ruling powers, ranging from selective denial of press credentials to the imprisonment of a journalist who wrote an allegory that was considered defamatory of the President of Romania. Legislation is also pending in Parliament that would increase criminal sanctions to up to seven years of imprisonment for defamation of a public official by a journalist."
Could have the above lines been written in some present study? Absolutely… but the text was part of a report titled "Restrictions on Freedom of the Press in Romania" by Human Rights Watch/Helsinki, compiled in 1994, when many of today's anti-corruption protesters in the country had not been born yet.
What is worse is the evidence on the freedom of press/media downturn now, too. Less than two months ago, a media group in Romania "protested a draft law that would allow Parliament to arbitrarily dismiss the chief of the Agerpres national news agency, saying that could damage media independence", reported AP. Free media persons' voices were then heard, all hoping that Europe will and can move forward not backwards. "The European Federation of Journalists called the measure 'an instrument to politicize the public service media", whereas Agerpres and Mediasind (Romanian) journalists' trade union also complained they were not asked for input on the proposal."
At present, fresh allegations by the anti-corruption protesters that government supporters harassed them by prohibiting them from accessing their Facebook accounts came to shake an already unsteady structure called Romanian society.
A public figure of great value in the country, philosopher and writer Mihai Sora, of 101, was among the activists, protesters and social media users who reported a "blocked" Facebook account. An account he regularly uses and which has numerous followers.
As a Facebook spokesperson told BIRN earlier this week "a number of pages were temporarily blocked due to an error in our automated systems." Something that made local journalist and founder of Cyber Media website, Mihaela Pana answer that this "'error in the automated systems' means the algorithm used by Facebook simply did what it was told to do following a series of complaints filed against those accounts."
The incident happens only a couple of days after the Bucharest municipality banned protests in Victoriei Square due to the Christmas fair huts that will be placed on it soon.
Meanwhile, various activists whose accounts were blocked created "fan pages with several administrators, so that if their accounts were blocked again, they would still be able to post on their pages", writes BalkanInsight.
BIRN informs readers that although journalists tried to contact politicians of the ruling Social Democrats they refused to comment.
The next anti-government protest has been scheduled for Friday, December 1…/IBNA