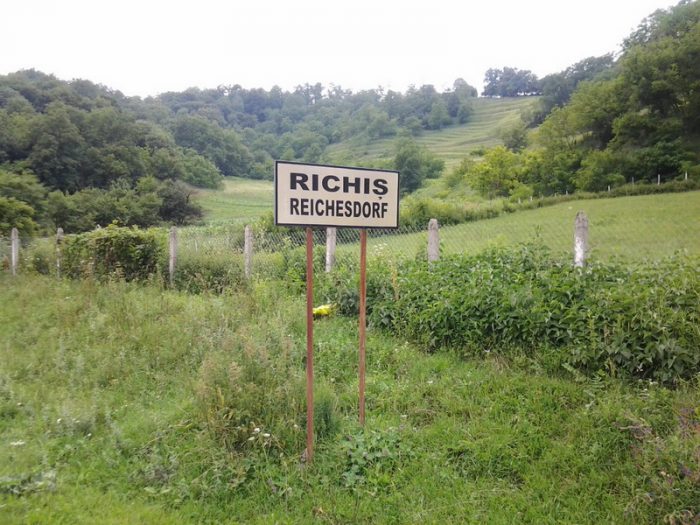 With only seven hundred (700) inhabitants, it has hit the news due to the background and nationalities' of its people.
Situated in central Romania, Richiș, Reichesdorf or Riomfalva is a village in the commune of Biertan, in Sibiu county where dwellers come from… twelve different countries and live side by side with the locals.
At present, German, French, Dutch, Italian, Swiss, Lithuanian and American citizens live in this unique Romanian place alongside the Saxon population.
Richis was an old Transylvanian Saxonic village which was almost abandoned, after the '90s, when Transylvanian Saxons moved to Western Europe, with its properties going under and its lively atmosphere wither away.
"However, the village was brought to life again due to the foreigners' relocation and also to the initiative of Paul Hemerth, a Transylvanian Saxon who returned home to Richis and campaigned for the traditional houses' rehabilitation. He revamped a few himself", one can read in romaniajournal.ro.
Not only did the foreigners give life to this Transylvanian beauty but they  also embraced traditional crafts. In this magical scenery, there are people restoring houses and local churches, foreigners who own village shops while others opened their very new ones, and a Dutch family set up a tourist accommodation in the church house and opened a camping.
But it is not only the idyllic nature that attracted (and still does) visitors who then became residents. Thanks to a Financial Times article in 2012, where it was mentioned how cheap a property one could buy in Richiș, many foreigners ceased the opportunity, moving there permanently.
"Tourists can take a Transylvanian Express tour by carriage through Richiş, Biertan, Atel and Pelisor", reads romania-insider.com. The commune of Biertan has been on the list of UNESCO World Heritage Sites since 1993…/IBNA